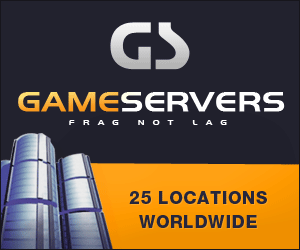 USA Today
February 6, 2008
Pg. 2
Tape found in Dec. during raid on house north of Baghdad

By Jim Michaels, USA Today
A video that shows young boys being trained in kidnapping and assassination was discovered during a raid on an al-Qaeda safe house in Iraq, the U.S. military said Tuesday.
The video shows about 20 boys wearing ski masks and carrying pistols, assault rifles and rocket-propelled grenade launchers. In some cases the weapons appear to dwarf the youngsters carrying them.
Excerpts, which were viewed by USA TODAY, appear to show the boys running through training exercises under the supervision of trainers, said Rear Adm. Gregory Smith, spokesman for the coalition command in Iraq. Portions of the video, the content of which could not be independently verified, will be released publicly today.
An analysis of the video provided by the U.S. command in Baghdad said the boys were proclaiming allegiance to al-Qaeda.
The tape was found among other al-Qaeda material uncovered during a raid north of Baghdad on Dec. 4, Smith said.
Smith said the video was being released to illustrate al-Qaeda's increasing willingness to use women and children to carry out its objectives.
"That is a disturbing trend that obviously shows the desperation that al-Qaeda is currently going through to use whatever means possible to achieve its ends," Smith said. "It knows no bounds."
Last week terrorists used two young mentally disabled women strapped with remotely detonated explosives to blow up markets in Baghdad, killing dozens, said Maj. Gen. Abdul Kareem al-Ezzi of the Iraqi Interior Ministry.
Women have been suicide bombers in recent attacks, and a teenager was used in a suicide attack in Anbar province, west of Baghdad, last month. It violates Muslim religious beliefs to use women in fighting.
The video was captured during a raid targeting an al-Qaeda leader in the town of Khan Bani Saad.
A date stamp on the video indicates it was taken last summer.
Al-Qaeda forces have been pushed north from the Baghdad area in the past year as the U.S. counterinsurgency strategy has tightened security around the capital. U.S. and Iraqi forces have launched offensives to clear al-Qaeda sanctuaries there.
A U.S. military description of the video provided by Smith said one of the trainers spoke with an Iraqi accent.
The written description said a narrator at one point spoke with an Egyptian accent.
It is not clear who the boys are or how they were brought into the training.
U.S. military officials also plan to release a video today showing Iraqi forces raiding a home to release an 11-year-old boy who had been kidnapped from his home by insurgents in the Kirkuk area, Smith said.
Kidnappers demanded a $100,000 ransom from the family.