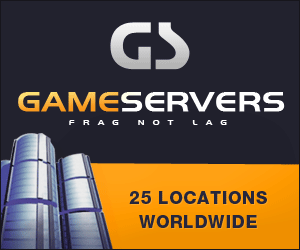 Washington Times
January 24, 2008
Pg. 1
Operates freely, gains recruits

By Bill Gertz, Washington Times
Al Qaeda forces are gaining strength in remote areas of Pakistan and stepping up activities in that country, the region and farther abroad, according to recent U.S. intelligence assessments.
The terrorist group that carried out the September 11 terrorist attacks is operating freely in tribal areas of Pakistan, where new recruits are joining the group, being trained, and then traveling to Europe and North Africa, said U.S. officials familiar with the assessments.
"Post 9/11, we undertook aggressive action, but within the last couple of years al Qaeda has had a resurgence," one official said. "They are not as strong as they were Sept. 10, [2001], but they are surely better off than they were two to 2½ years ago."
Three main worries among U.S. security officials about al Qaeda are its activities in and out of Pakistan, its operations in North Africa and Europe, and its sophisticated propaganda activities worldwide, the officials said.
Al Qaeda continues to be viewed as the main national security threat to the United States and the assessment of its activities is expected to be disclosed formally next month when senior U.S. intelligence officials brief Congress.
The major concern among U.S. intelligence agencies is al Qaeda's stepped up activities — operations, recruitment and training — in the border regions of Pakistan.
"There is increased concern about al Qaeda in tribal areas of Pakistan," one official said. Terrorists linked to the group there have "the physical and psychological space to operate freely."
Additionally, al Qaeda also has been linking up with the Taliban and other Islamists. "There's concern about the in-flow of recruits into the tribal area," the official said.
Terrorists there are conducting "operational planning" and have sent some recruited terrorists from Pakistan back to Iraq to conduct attacks along with al Qaeda in Iraq.
There also have been indications that al Qaeda is stepping up operations inside Pakistan, with the goal of overthrowing the nuclear-armed government of Pakistani President Pervez Musharraf. Recent attacks with possible al Qaeda links include the shootout with Islamists at the Red Mosque in Islamabad, the killing of opposition leader Benazir Bhutto and assassination attempts against Mr. Musharraf.
"Recently, there is renewed concern about al Qaeda and turning its focus toward the Pakistani government," the official said. "They are clearly looking to destabilize Pakistan," considered a key U.S. ally in the war on terrorism.
Other areas where al Qaeda continues to "franchise" includes North Africa, where the group al Qaeda in the Maghreb has carried out attacks in Algeria and Morocco and is suspected in attacks in Mauritania.
"This is a new area of focus," said the official of stepped up attacks in that region.
Al Qaeda in Iraq is still getting "spiritual guidance" in Islamist extremism from senior al Qaeda leaders in Pakistan and, while somewhat "on their heels," the group remains dangerous, the official said.
Another main focus of al Qaeda is the group's propaganda activities, aimed at advertising its goals and recruiting new members. Al Qaeda propaganda operations have been in "high gear" for the past year with the re-emergence of Osama bin Laden, in a recent recorded statement, along with several statements from No. 2 leader Ayman al-Zawahri, as well as California-born Islamist Adam Gadhan.
Recent intelligence also indicates that al Qaeda No. 3 and operational leader Abu Faraj al-Libbi is expected to release a statement in the near future.
The propaganda is directed at "continuing to spread the message" of the group as well as recruiting, the official said, noting that the goal is to portray the terrorist group as a "sophisticated player to be reckoned with," the official said.
In Europe, a recent al Qaeda bomb plot in Germany has indications that the planning for the foiled attack was developed in tribal areas of Pakistan, similar to the British Islamist "doctors" terrorist plot of last year.
"There is increasing concern about the ability of al Qaeda to undertake operations in Europe," the official said noting that visa-free travel in many European Union states has facilitated al Qaeda planning.
As for the United States, there are no specific and credible reports of an immediate al Qaeda attack on the U.S. homeland. However, monitoring of the group remains intense.
A terrorist Web site last week posted a message stating that a major attack was coming in the next few weeks in the U.S. and the message referred to weapons of mass destruction. U.S. intelligence officials do not know if the posting was a real threat.