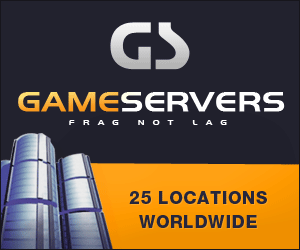 DUBAI, Nov 3 (AFP) - Al-Qaeda's branch in Iraq rallied Muslims to step up
the fight while a militant group linked to the terror network promised a
"gift" for Eid al-Fitr, a major Muslim holiday starting Thursday.
In an unprecedented move, the Al-Qaeda Organization in the Land of Two
Rivers posted a statement Wednesday on the Internet confirming the sighting
of the new moon to signal the feast.
It congratulated Muslims everywhere on the holiday which marks the end of
Ramadan, the month of daytime fasting and prayers.
The statement, whose authenticity could not be verified, appeared aimed at
rivaling those traditionally issued for the occasion by the ruling royal
family and the religious authority in Saudi Arabia, home of Islam's holiest
sites.
"From Mesopotamia we send our best wishes to the nation of tawhid
(monotheism) for this blessed holiday and to every mujahid (holy fighter) we
say: Patience, patience and courage in the fight against the infidels," said
the statement signed in the name of spokesman Abu Maisara al-Iraqi.
"We also congratulate our leaders and emirs and ask God the almighty to
protect them and all the mujahedeen," added the statement in reference to
Al-Qaeda chief Osama bin Laden and his deputies, who remain at large,
including Abu Musab al-Zarqawi.
The Jordanian-born militant heads Al-Qaeda's branch in Iraq and is the
country's most wanted fugitive with a 25-million-dollar bounty on his head.
His group is blamed for some of the bloodiest attacks against Iraqi and US
forces and the country's empowered majority Shiites.
Saudi Arabia has also been the scene of several deadly bombings and has been
waging a fierce battle against Al-Qaeda suspects, who want to overthrow the
kingdom's regime because of its links to the United States and the West.
In his statement for the Muslim holiday, Saudi King Abdullah condemned
terror and called on Al-Qaeda members to repent.
"We wish that they would repent and the darkness would be lifted off their
eyes, hearts and souls," said the statement read on his behalf on Saudi
state television Wednesday.
"They must realise that this country is being ruled according to God's
tenets and rescue themselves before it's too late."
Meanwhile the Islamic Army in Iraq, another insurgency group linked to
Al-Qaeda, promised "a gift for the people of monotheism: The sniper of
Baghdad," according to a posting on its website.
The group gave no further details and listed its operations against US and
Iraqi forces during the month of Ramadan which coincided this year with
October.
It was one of the bloodiest months since the start of the US-led invasion in
March 2003. Some 407 Iraqis were killed according to official figures, while
94 US soldiers died in insurgent attacks, according to an AFP tally.