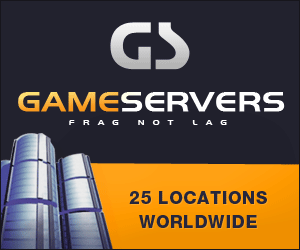 Boston Globe
February 16, 2008 By Kim Gamel, Associated Press
BAGHDAD - Iraq's prime minister said yesterday that US and Iraqi troops have chased Al Qaeda in Iraq out of Baghdad in the year since a security crackdown began, and he promised to pursue insurgents who have fled northward.
Underscoring the rising violence in northern Iraq, a double suicide bombing targeted Shi'ite worshipers as they left weekly prayer services in the city of Tal Afar, killing at least four people and wounding 17, officials said.
Police said guards at the Juwad mosque prevented a worse casualty toll by opening fire on the two attackers, one of whom was an elderly man, before they could reach the bulk of worshippers emerging from the building.
In remarks broadcast on state television, Iraqi Prime Minister Nouri al-Maliki hailed what he called a "victory in Baghdad" and thanked the US military and its allies for "standing with us in defeating terrorism."
"Today our forces are locked in battle against outlaws in Nineveh and we are chasing them," he added, referring to the northwestern province where Iraqi officials say Al Qaeda in Iraq has regrouped.
Tal Afar is in Nineveh province.
The Shi'ite leader has promised a "decisive battle" in that region, although US commanders have said it will be more a protracted fight.
The Bush administration launched its so-called surge to clear Baghdad and surrounding areas on Feb. 14, 2007, with the 82d Airborne Division as the vanguard of an American troop buildup that climbed to 30,000 extra US soldiers by the summer.
After a sharp initial spike in military and civilian casualties, violence has declined sharply, particularly in Baghdad. Still, US military commanders have been cautious in describing the successes and stress that Al Qaeda remains a serious threat.
"We should keep our hands on our weapons to maintain the victories," Maliki said. "Therefore we shouldn't lose focus or the enemy might regroup."
A senior aide to Grand Ayatollah Ali al-Sistani, Iraq's senior Shi'ite spiritual leader, said the government should "be careful" as it negotiates a long-term security agreement with the Americans that is aimed at replacing the current UN mandate for foreign troops in Iraq.
The agreement "should secure the interests of the Iraqi people and not the opposite, because the coming generations will be committed to it," Sheik Abdul-Mahdi al-Karbalaie said during Friday prayers in Karbala.
Foreign Minister Hoshyar Zebari has said the first round of talks on the agreement would begin Feb. 27, although the US Embassy says no date has been confirmed.
David Satterfield, senior adviser to Secretary of State Condoleezza Rice, insisted that negotiators would not seek a permanent US military presence in Iraq.
"We are not asking for - we are not seeking - permanent basing in Iraq," Satterfield told reporters in Paris.
Turning to violence in Iraq, Satterfield said that attacks using armor-piercing roadside bombs that the United States says come from Iran have "increased significantly" this year and that Tehran continues to train, equip and support Shi'ite extremists who attack US troops in Iraq.
"We very much believe that Iran wishes to see the forced departure of foreign forces - particularly US forces - in the most humiliating and devastating manner possible," he said.