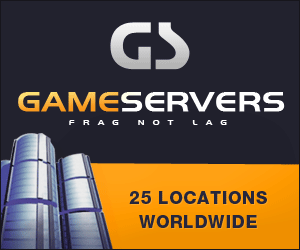 Washington Post
February 4, 2008
Pg. 1
Commander Killed Last Week Had Lived in Northwest for Years

By Imtiaz Ali and Craig Whitlock, Washington Post Foreign Service
PESHAWAR, Pakistan, Feb. 3 -- A Libyan al-Qaeda commander who was killed last week in northwestern Pakistan had lived there for years and, despite a $200,000 U.S. bounty on his head, felt secure enough to meet officials and visit hospitals, according to officials and residents of this city. As he organized suicide bombings and other attacks in neighboring Afghanistan, Abu Laith al-Libi found a comfortable refuge in Pakistan's border region, the sources said in interviews. He met openly with a Pakistani politician and a Libyan diplomat and called on foreign fighters recovering from their wounds.
The Pakistani government contends it has been doing everything possible to capture al-Qaeda figures within its borders. But Libi, who was killed in a missile attack last week, moved unchallenged around the heart of Peshawar, a city of about 1.2 million people, underscoring how freely he and other al-Qaeda leaders have been able to operate in Pakistan.
One day in 2006, Libi strode into the central prison in Peshawar, the administrative capital of North-West Frontier Province. As another Libyan fighter sat nearby behind bars -- in the custody of Pakistani authorities -- Libi, the politician and the Libyan diplomat argued over whether the man should be deported against his wishes to Libya or released to fight another day, according to Javed Ibrahim Paracha, the politician who helped arrange the meeting.
"I knew Abu Laith for quite some time," said Paracha, a former member of the Pakistan National Assembly who is running for a parliamentary seat again in elections this month.
Paracha called Laith "a good and pious Muslim" and said the Libyan had frequently visited hospitals in Peshawar and the nearby city of Bannu to check on foreign fighters who had been wounded fighting alongside the Taliban and other militant groups.
A Pakistani prison official, speaking on condition of anonymity, confirmed some details of Paracha's account of the gathering and said it occurred at least 18 months ago.
The lack of progress in hunting al-Qaeda commanders such as Libi has fueled frustration among U.S., Afghan and European officials, who say al-Qaeda and its Taliban allies regularly plan operations abroad from havens in Pakistan. The Pakistani government has barred U.S. forces from searching for al-Qaeda leaders on its soil.
It has been nearly two years since Pakistani forces are known to have killed or captured any significant al-Qaeda figures. The last was Muhsin Musa Matwalli Atwah, an Egyptian citizen who had been indicted in the United States in connection with the bombings of two U.S. embassies in East Africa in 1998.
Atwah had been on the FBI's list of most-wanted terrorism suspects, although intelligence analysts did not consider him part of the network's core leadership. He was killed in April 2006 in a Pakistani airstrike in North Waziristan.
Libi's activities in Pakistan had been a particularly sore point between the United States and the government of President Pervez Musharraf.
A few months after Libi visited the Peshawar jail, U.S. military officers said, Libi organized a suicide attack outside Bagram air base in Afghanistan during a visit by Vice President Cheney. At least 23 people were killed in the February 2007 bombing.
Some security officials and analysts said Libi also orchestrated a 2005 prison breakout of four al-Qaeda fighters from the U.S. military's prison at Bagram.
He first emerged as a major figure among Islamic extremists in 2002, when he announced via videotape that al-Qaeda chief Osama bin Laden and Taliban leader Mohammad Omar had survived the U.S.-led invasion of Afghanistan.
Libi's death was reported Thursday in a statement released on an al-Qaeda Web site. Although the statement did not give details, he is believed to have been among 12 people killed in a missile strike early Tuesday in a village in North Waziristan.
Intelligence reports indicate that Libi had been on his way to a meeting with Baitullah Mehsud, a Pakistani Taliban commander and tribal leader who has been blamed in the Dec. 27 assassination of former Pakistani prime minister Benazir Bhutto, according to an intelligence official in Europe who spoke on condition of anonymity.
The identities of the other people killed in the missile strike are unknown. Pakistani officials said they have had difficulty gaining access to the scene, but residents have said local Taliban commanders pulled the bodies out of the rubble. Neither U.S. nor Pakistani officials have publicly asserted responsibility for the attack.
Libi's death came two months after he and al-Qaeda deputy leader Ayman al-Zawahiri announced in a joint statement that a Libyan militant network had formally joined forces with al-Qaeda. Libi was a longtime leader in the Libyan Islamic Fighting Group, an organization founded in the early 1990s to topple Libyan leader Moammar Gaddafi.
The Libyan government had been trying to persuade members of the militant group to agree to a truce, which was partly why Libi had agreed to meet at the Peshawar prison with a diplomat from the Libyan Embassy in Islamabad, said Paracha, the Pakistani politician who arranged the meeting.
Paracha said the encounter led to further "interactions" between Libi and the Libyan government, though he declined to give details. At the time, he said, Libi was an independent operator who had not formally pledged allegiance to al-Qaeda, but worked closely with the network and Taliban forces to fight U.S. and NATO troops in Afghanistan.
"He was not directly involved with al-Qaeda but would join the bin Laden forces on a needed basis," Paracha said. "He was leading his own group of Libyan militants."
Paracha is a regional leader in the branch of the Pakistan Muslim League party that is headed by former prime minister Nawaz Sharif. Paracha is known to have close contacts with Taliban leaders and other militants.
He said he has negotiated the release of hundreds of foreign fighters from Pakistani prisons on the condition that they leave the country. "I've been doing this service for four years," he said.
Paracha's efforts to mediate a peace deal between Libi and the Libyan government went nowhere, however, according to a Libyan source familiar with the talks.
"Abu Laith was 100 percent against the negotiations between the Libyan Islamic Fighting Group and the government," said the source, who spoke on condition of anonymity. "He refused to be part of it."
Whitlock reported from Berlin.