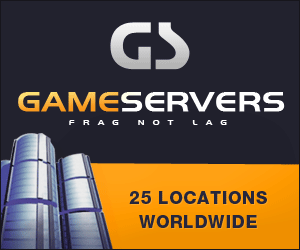 Washington Times
May 6, 2007
Pg. 6
By Kim Gamel, Associated Press
BAGHDAD -- Al Qaeda in Iraq branded the country's Sunni vice president a "criminal" for participating in the U.S.-backed government, and a suicide bomber yesterday struck army recruits west of Baghdad, killing at least 15 persons in another warning to Sunnis not to cooperate with the Shi'ite leadership.
The suicide attack in the mostly Sunni town of Abu Ghraib was the deadliest in a series of attacks that left at least 74 persons dead nationwide.
The verbal attack on Vice President Tariq al-Hashemi was purportedly delivered by al Qaeda leader Abu Hamza al-Muhajir, also known as Abu Ayyub al-Masri, in an audiotape posted on an extremist Web site only days after Iraqi authorities claimed the terrorist had been killed.
During the 21-minute speech, the al Qaeda leader criticized Mr. al-Hashemi as "this criminal" who "relentlessly calls" for U.S. troops to remain in Iraq. Mr. al-Hashemi has resisted calls by fellow Sunni leaders to quit the Shi'ite-dominated government.
The speaker on the audiotape also denied any clashes between al Qaeda and other "jihadist groups or our blessed tribes," saying reports to the contrary by U.S. and Iraqi authorities were only "lies and a desperate attempt to drive a wedge within the ranks of the jihadists."
Iraqi officials announced last week that al-Masri had been killed in an internal fight among al Qaeda members; they could not produce a body and U.S. officials said they could not confirm the report.
The audiotape -- the first word from al-Masri since his reported death -- was posted on a militant Web site and appeared to be a clear warning to Sunnis against cooperating with the Shi'ite-dominated government.
No group claimed responsibility for the Abu Ghraib attack, which occurred when a bomber walked into an Iraqi army recruiting center in the predominantly Sunni town and blew himself up amid a crowd of recruits, police said. The dead included 10 recruits and five soldiers, officials said. Twenty-two persons were wounded.
Iraqi security forces are frequently targeted by Sunni insurgents who accuse them of collaborating with U.S.-led efforts to stabilize the country.
U.S. officials say a growing number of Sunni tribes are turning against al Qaeda, particularly in the western Anbar province, as they are repelled by the group's brutality and religious extremism.
Elsewhere, a suicide car bomber tore through a police station in western Baghdad, killing a policeman. The bullet-riddled bodies of five policemen dressed in civilian clothes were found late Friday in a deserted field north of Baghdad, with identity documents showing they were from the Sunni city of Ramadi.
At least 50 Iraqi civilians were killed or found dead yesterday, including three youths who died in a mortar attack while they were playing soccer in a southern Shi'ite enclave in Baghdad and two persons who were killed when a bomb hidden under a car exploded in the predominantly Shi'ite neighborhood of Karradah in the center of the capital.
The bodies of 29 persons who were apparently fatally shot by so-called sectarian death squads also were found in Baghdad and other cities, including that of a Sunni surgeon who had been kidnapped three days ago in the northern city of Mosul.