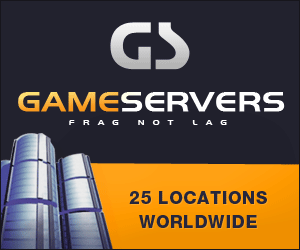 Washington Post
April 12, 2007
Pg. 1
Dozens Die in Strikes on Premier's Office, Police Post; 'New Front' Seen in N. Africa

By Craig Whitlock, Washington Post Foreign Service
BERLIN, April 11 -- Al-Qaeda's new affiliate in North Africa asserted responsibility Wednesday for the deadliest attacks in Algeria's capital in a decade as 24 people were reported killed and 222 injured in bombings that shattered the prime minister's headquarters and a police base.
The Algerian strikes came one day after four suicide bombers died in confrontations with police in Casablanca in neighboring Morocco. Counterterrorism officials and analysts said the plots were the latest signs that local terrorist groups have escalated operations under al-Qaeda's banner and warned that the North African networks are expanding their reach to Europe and Iraq.
"We're seeing a new front opening up big-time," said Bruce Riedel, former senior Middle East analyst for the CIA and National Security Council. "The events in Morocco, but more clearly in Algiers, show al-Qaeda opening up a new front in the jihad. They were operating there before, but this is a declaration."
The Algerian government has been fighting a bloody insurgency mounted by Islamic radicals since 1992, but authorities appeared stunned by a late-morning vehicle bomb attack on the Government Palace, which contains the office of the prime minister and other high officials. It was the first major bombing in the heavily protected capital since the mid-1990s, killing 12 people and wounding 135, according to the state-run APS news agency. Authorities said the toll was likely to rise.
Prime Minister Abdelaziz Belkhadem was unhurt and spoke briefly with reporters outside the heavily damaged building. He called the attack a "betrayal" of an amnesty program that has resulted in the release of hundreds of insurgents from prison in an attempt to bring peace to the war-torn nation.
"This is a crime, a cowardly act," Belkhadem said. "At a time when the Algerian people are asking for national reconciliation and extend their hands, these criminal acts are taking place."
A representative of a group calling itself al-Qaeda in the Islamic Maghreb asserted responsibility for the Algerian bombings in a phone call to the Morocco bureau of al-Jazeera television, the network said. Maghreb is an Arabic word for the region of North Africa stretching from Mauritania to Libya.
The group also posted an Internet statement giving details of the operation and photos of three purported bombers. It said the "martyrs" drove explosives-filled trucks into three targets: the government palace in Algiers, a police special forces barracks in the suburb of Bab Ezzouar and what it asserted was a regional headquarters for Interpol, according to a translation of the statement by the SITE Institute, a Washington-based terrorism research organization.
The Algerian press agency reported that only the Government Palace and the police barracks were attacked, with 12 reported dead and 87 wounded at the second location.
In Morocco, government investigators said they had found no operational links between the attacks in Algiers and the suicide bombers in Casablanca. At a news conference, Interior Minister Chakib Benmoussa said the timing of the plots may have been coincidental, but concerning a connection, he added, "We don't rule it out."
Authorities in Casablanca said the explosions occurred after police surrounded four wanted terrorism suspects in an apartment building. Three blew themselves up with explosives-laden belts after they emerged from the building; a police sniper killed the fourth man before he could detonate his bomb. One police officer died and 21 bystanders were injured in the blasts, officials said.
Moroccan police said they were tracking the suspects in the belief they were accomplices of a man who blew himself up March 11 at an Internet cafe in Casablanca, injuring four people. Authorities have arrested 31 suspected members of the cell, which they believe planned to attack tourist sites, and are seeking three others, according to the Interior Ministry.
Benmoussa and other Moroccan officials suggested the cell was self-organized and had no international connections. But Mohamed Darif, a terrorism analyst at Hassan II University in Mohammedia, said it was a "myth" that the group acted alone.
In a telephone interview, he said each of the four bombers killed Tuesday was associated with other radicals involved in regional groups. He also said the types of explosives used and the willingness of the cell members to die as a group indicated a degree of sophistication that could have been taught only by experienced trainers or recruiters.
"There are several factors to indicate that these four people were connected with the larger al-Qaeda" network in North Africa, Darif said. "These matters must be taken seriously. We must stop downplaying these incidents and ascribing them to simple local causes."
Al-Qaeda in the Islamic Maghreb was formerly known as the Salafist Group for Preaching and Combat, a local network that fought unsuccessfully for years to topple the secular Algerian government. An estimated 200,000 people have died since that conflict broke out in 1992.
In September, al-Qaeda's deputy leader, Ayman al-Zawahiri, announced in a videotaped speech that his movement had struck a formal partnership with the Algerian group and urged it to broaden its targets to include France and the United States. Four months later, the Algerian network changed its name to reflect its new standing.
Algerian officials had played down the partnership, calling it the last gasp of a dying insurgency that had lost popular support. "Their threats don't scare us," Ali Tounsi, director general of the Algerian national police, said last September. "If they had the means to do something, they would have already done it."
Since then, however, the group has displayed renewed strength in Algeria and has partnered with radical groups in Tunisia, Libya, Mauritania and Morocco, according to U.S. and North African counterterrorism officials.
In December, two vehicles carrying employees of a subsidiary of the U.S. contractor Halliburton came under attack outside Algiers. One driver was killed and nine people were injured. Last month, the U.S. Embassy in Algiers posted public warnings that "extremists" were plotting an attack on a commercial aircraft carrying Western workers in Algeria.
With the attacks this week, "we know that the new organization is able to perpetuate attacks on a level they weren't able to before," said Guido Steinberg, a former German government counterterrorism official who now works as an analyst for the German Institute for International and Security Affairs.
Staff writer Robin Wright and staff researchers Robert E. Thomason and Julie Tate in Washington and special correspondent Munir Ladaa in Berlin contributed to this report.