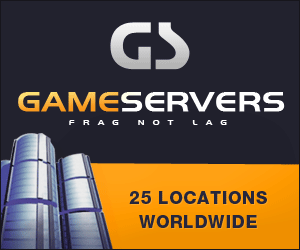 St. Louis Post-Dispatch
May 14, 2008
Pg. C2
Boeing is dueling with Lockheed Martin on first $1.8 billion for satellite network.

By Joelle Tessler, Associated Press
WASHINGTON -- The Air Force is expected this week to award either Boeing Co. or Lockheed Martin Corp. a contract worth about $1.8 billion to build eight next-generation global positioning satellites.
The deal could be worth more than $4 billion as the victor will be in a strong position to win two additional contracts for another 24 satellites for the Pentagon's new GPS III system, said Loren Thompson, a defense industry consultant based in Virginia. Thompson consults for Lockheed, among other aerospace companies, but not on the GPS III program.
The first GPS III satellites are scheduled for launch in 2014, with all 32 satellites in orbit by 2022. The military relies on GPS systems to provide precision timing and navigation signals for aircraft, guide bombs and missiles, direct troops, map battlefields, conduct minesweeps and perform other operations critical to modern warfare.
The new GPS III network, which will be interoperable with Europe's Galileo GPS system, has a more powerful military signal, resistant to enemy jamming, and a stronger commercial signal. Its cross-linked command and control system will allow simultaneous upgrades of the entire GPS constellation from a single ground station.
Air Force officials declined to comment on the timing of the contract announcement.
Boeing, which has its defense unit based in St. Louis, and Lockheed both already hold satellite contracts for the military's existing GPS II constellation, but Boeing's part of that program has suffered technical problems, delays and cost increases. That track record likely will tip this next-generation contract in Lockheed's favor, Thompson said.
Thompson added that the Air Force actually picked the winner months ago, but delayed the announcement in part to ensure it can justify its choice and avoid a messy protest dispute.
The Air Force is still smarting from Boeing's protest of $35 billion order for 179 aerial refueling tankers awarded to Northrop Grumman Corp. and European Aeronautic Defence and Space Co. in late February.
Boeing has filed a formal protest of the contract with Governmental Accountability Office, which is expected to issue a ruling by June 19.
"Boeing's tanker protest has convinced the Air Force that it must have a very compelling case ready when it makes a contract award," Thompson said.
The GPS III contract will be subject to tight cost controls.
In a statement last week, John Young, undersecretary of defense for acquisition, technology and logistics, said he has directed the Air Force to tie payments to the contractor to "specific program accomplishments," not to adjust the scope of the program or change its technical specifications and to "consider solutions which lower cost or risk to deliver within or below budget."