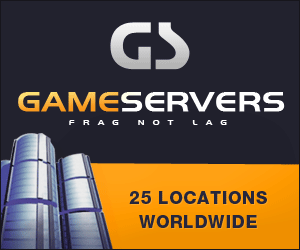 Omaha World-Herald
May 15, 2007
Pg. 1B
By Tim Elfrink, World-Herald Staff Writer
A heavy mission load in Iraq and Afghanistan is taking a toll on an already aging aircraft fleet, the Air Force's top combat commander said Monday.
Gen. Ronald Keys, chief of the Air Combat Command, said in an interview that the need to upgrade warplanes is high on the agenda as 150 Air Force leaders gather at Offutt Air Force Base this week for the Air Combat Command's annual meeting.
"We're riding these airplanes hard," Keys said.
"They do a great job keeping these planes flying, but the challenge with this kind of operational tempo is we don't yet know what kind of toll all the fine dust (in Iraq) will take on all the connectors and parts in our airplanes," he said.
Offutt's 55th Wing, one of the 27 wings under Keys' command, has been regularly deployed to the Middle East and Southwest Asia for more than 16 years, Keys noted.
The wing's RC-135 aircraft, which fly surveillance and reconnaissance missions, are, on average, 45 years old, making maintenance especially difficult.
"When we fly these long missions in hot climates, you can get a kind of chronic heat effect on the pieces and parts of the aircraft," he said.
Iraq also puts a strain on Air Force personnel, with between 5,000 and 8,000 airmen needed on the ground to help the Army and Marines drive convoys and protect bases.
That has stretched the Air Force's training resources because the needs in Iraq often differ from the specialties that airmen have been trained for, Keys said.
"We have to retrain a lot of our people when they go (to Iraq). With convoy drivers, I have people that have been trained to drive vehicles on base, but they don't typically drive big vehicles blacked out at night, at 55 miles per hour with people shooting at us," he said.
This week, Air Combat Command leaders will discuss how to best balance the needs of the wars in Iraq and Afghanistan with the research and development for future technology, Keys said.
"We have to fight today's war, which means using readiness money for training and recruiting and retention, but you always have to look at tomorrow's threat as well because every war won't be like Iraq and Afghanistan."
Keys said the commanders meeting at Offutt this week also plan to tackle how to better take care of airmen and their families faced with repeated long deployments to Iraq and Afghanistan, how to best reorganize combat forces to meet current threats, and how to better incorporate cyber-warfare and defenses into the Air Force's mission.