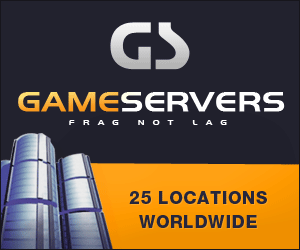 Los Angeles Times
March 22, 2008
Service hopes to foster reliable energy sources. Some have concerns, including climate change.
By Matthew Brown, Associated Press
MALMSTROM AIR FORCE BASE, MONT. — On a wind-swept base near the Missouri River, the Air Force has launched an ambitious plan to wean itself from foreign oil by turning to an unlikely energy source: coal.
At its Malmstrom base in central Montana, the Air Force wants to build the first piece of what it hopes will be a nationwide network of facilities to convert domestic coal into cleaner-burning synthetic fuel.
Air Force officials said the plants could help neutralize a national security threat by tapping into the country's abundant coal reserves. By offering itself as a partner in the Malmstrom plant, the Air Force hopes to prod Wall Street investors -- nervous over coal's role in climate change -- to sink money into plants nationwide.
"We're going to be burning fossil fuels for a long time, and there's three times as much coal in the ground as there are oil reserves," said Air Force Assistant Secretary William Anderson. "Guess what? We're going to burn coal."
Tempering that vision, analysts say, is the astronomical cost of coal-to-liquid plants. Their high price tag, up to $5 billion each, would be hard to justify if oil prices were to drop. In addition, coal has drawn wide opposition on Capitol Hill, where some leading lawmakers reject claims that it can be transformed into a clean fuel. Without controls on emissions, experts say, coal-to-liquid plants could churn out twice the amount of greenhouse gases that oil does.
"We don't want new sources of energy that are going to make the greenhouse gas problem even worse," said House Oversight Committee Chairman Henry A. Waxman (D-Beverly Hills).
The Air Force would not finance, construct or operate the coal plant. Instead, it has offered private developers a 700-acre site on the base and a promise that it would be a ready customer as the government's largest fuel user. Bids on the project are due in May. Construction is expected to take four years once the Air Force selects a developer.
Anderson said the Air Force plans to fuel half its North American fleet with a synthetic blend by 2016. To do so, it would need 400 million gallons of coal-based fuel annually.
With the Air Force paving the way, Anderson said the private sector would follow -- from commercial air fleets to long-haul trucking companies.
"Because of our size, we can move the market along," he said. "Whether it's [coal-based] diesel that goes into Wal-Mart trucks or jet fuel that goes into our fighters, all that will reduce our dependence on foreign oil, which is the endgame."
Coal producers have failed to cultivate such a market. Climate change worries prompted Congress last year to turn back an attempt to mandate the use of coal-based synthetic fuels.
The Air Force's involvement comes at a crucial time for the industry. Coal's biggest customers, electric utilities, have scrapped at least four dozen proposed coal-fired power plants over rising costs and the uncertainties of climate change.
That would change quickly if coal-to-liquid plants gained political and economic traction under the Air Force's plan.
"This is a change agent for the entire industry," said John Baardson, chief executive of Baard Energy in Vancouver, Wash., which is awaiting permits for a proposed $5-billion, coal-based synthetic fuel plant in Ohio. "There would be a number of plants that would be needed just to support [the Air Force's] needs alone."
Only about 15% of the 25,000 barrels of synthetic fuel that would be produced daily at the Malmstrom plant would be suitable for jet fuel. The remainder would be lower-grade diesel for vehicles, and naphtha, a material used in the chemical industry.
That means the Air Force would need at least seven plants of the same size to meet its 2016 goal, said Col. Bobbie "Griff" Griffin, senior assistant to Anderson.
Coal producers have their sights set even higher.
A 2006 report from the National Coal Council said a fully mature coal-to-liquid industry serving the commercial sector could produce 2.6 million barrels of fuel a day by 2025. Such an industry would more than double the nation's coal production, according to the industry-backed Coal-to-Liquids Coalition.
On Wall Street, however, skepticism lingers.
"Is it a viable technology? Certainly it is. The challenge seems to be getting the first couple [of plants] done," said industry analyst Gordon Howald with Calyon Securities. "For a company to commit to this and then five years later oil is back at $60 -- this becomes the worst idea that ever happened."
The Air Force is adamant it can advance the technology used in those plants to turn dirty coal into a "green fuel" by capturing the carbon dioxide and other, more toxic emissions produced during manufacturing.
That would not, however, address emissions from burning the fuel, said Robert Williams, a scientist at Princeton University. To do more than simply break even, the industry must reduce the amount of coal used in the synthetic-fuel blend and supplement it with fuel derived from plants, Williams said.
Air Force officials said they were investigating that possibility.
"They'd like to have [coal to liquid] because of security concerns -- a reliable source of power. They're not thinking beyond that one issue," Waxman said. Climate change "is also a national security concern."