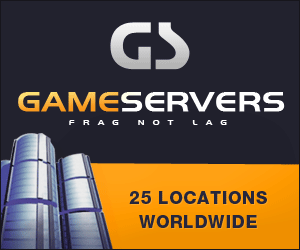 Mideast Stars and Stripes
November 14, 2007 By Scott Schonauer, Stars and Stripes
BAGHDAD — More airmen will be doing soldier-type jobs in Iraq, and those that already are can expect to be deployed longer and more often than most in the Air Force.
The Air Force next year will triple the number of airmen working under and helping the Army and the Marine Corps as part of its own "surge" in troops to Iraq, an Air Force commander said earlier this month.
The boost comes as the service continues to try and draw down the number of airmen in the ranks and many commands are struggling with smaller staffs.
There are about 1,500 airmen working in Army and Marine units throughout Iraq, performing duties from providing explosive forensic analysis to police work in the capital. That number will rise in the coming months as the military shifts from fighting an insurgency to nation building, said Col. Karl Bosworth, commander of the 732nd Air Expeditionary Group at Balad Air Base.
"The expectation is that it's not going to go down," Bosworth said. "In fact, we anticipate the requirements will grow somewhere between 2,000 and 3,000 over the next year. And that is related to the transition on the battlefield."
While President Bush earlier this year ordered 30,000 more troops to Iraq as part of the so-called "surge," the Air Force has steadily increased the number of airmen serving in combat support roles for its sister services. The Air Force calls such missions "in lieu of" taskings, or ILO for short.
The 44-person 732nd Air Expeditionary Group, based at Balad, ensures the airmen are trained and sent out to their assigned units. Similar groups are stationed in Afghanistan and Kuwait, providing the same type of support.
Since March 2004, the Air Force has provided airmen to serve combat support roles. The airmen include civil engineers, security forces officers and intelligence analysts serving six-month tours or longer. Many doing six-month tours can expect to return home for a year and then return to Iraq, Bosworth said.
"They're very stressed," he said. "[But] they know they're coming back."
Air Force Chief of Staff Gen. T. Michael Moseley has sounded warnings about having airmen filling Army jobs they are not trained to do.
Many airmen volunteered to go, despite the stress of working outside their usual duties. They raised their hands for different reasons. Some are doing it because they think it will help their careers, airmen said. Some are doing it because it's not often an airman gets a chance to do anything close to this.
"It's just something I wanted to do," said Tech. Sgt. Ernest Revell, 33, a married father of three girls assigned to the 732nd Expeditionary Security Forces Squadron in Baghdad. "It's the experience I wanted to have."
Working in an Army unit and within a different culture has been an adjustment for many of the airmen. Leadership style and living conditions are two of the biggest differences, Bosworth said.
"You've got airmen out there that are not used to getting screamed at by a command sergeant major," he said.
Many of the initial differences have been smoothed out, however, and airmen are becoming accustomed to the environment.
"One of the reasons, I believe, that we've increased the number of 'taskings' is because we get out there and the Army really likes the work that the airmen do," Bosworth said. "So, they want to get more of it. They find that we're actually a force multiplier on the battlefield."