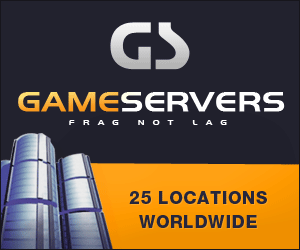 Inside The Air Force
March 30, 2007
Pg. 1
The Air Force has launched a pair of campaigns -- one aimed at its foreign counterparts and another at state and territorial governors -- designed to refine its final requirements for a Joint Cargo Aircraft in a bid to expand the base of support for the fledgling program, which it is developing with the Army, domestically and around the world.
Gen. T. Michael Moseley, Air Force chief of staff, in a previously unreported undertaking last fall directed the service to gauge international interest in creating a multinational program to promote foreign sales of the Joint Cargo Aircraft as a way to form new military-to-military relationships across the globe.
"There is a strategic partnering opportunity here that is very, very useful. And Joint Cargo Aircraft will be -- we hope -- much less expensive than the C-130," Moseley said in a March 29 telephone interview with
InsideDefense.com
. "So there is a whole different level of strategic partnering and coalition opportunity, I believe, with this airplane."
And earlier this month, Moseley sent a letter to all of the state and U.S. territorial governors soliciting their feedback on any unique air mobility needs the service should consider in defining its requirements for the Joint Cargo Aircraft.
"I believe this Joint Cargo Aircraft is something that can be pretty exciting on any number of levels," Moseley said.
Army and Air Force officials at the JCA Joint Program Office in Alabama are in the final stages of selecting an off-the-shelf twin-engine cargo plane capable of landing on short, austere runways.
Army and Air Force officials in the program office are working to hammer out the final requirements as they prepare to select one of two candidate aircraft in early May.
Competing for a piece of the nearly $5 billion prize to build 104 aircraft for the Army and Air Force over the next six years are the C-27J Spartan, developed by Alenia Aeronautica and L-3 Communications and the C-295, being pitched by the Raytheon-EADS CASA North America group.
Moseley said two governors have already called to express their appreciation for his March 13 letter and he expects substantive responses on specific requirements for each of the states will be forthcoming.
And there is also "significant interest" on the international front, said Bruce Lemkin, Air Force under secretary for international affairs, who is spearheading the project to form a multinational JCA program.
On Nov. 28, the Army and Air Force hosted a Joint Cargo Aircraft International Conference attended by 25 nations. A follow-on conference is planned for August, after an aircraft design -- and an Air Force configuration -- is selected. This fall, Lemkin hopes to gather letters of intent to join the JCA international program and by the middle of 2008 have formal agreement in place for participation.
At an air show in Australia last week, he huddled with numerous foreign air chiefs to update them on a new effort to establish a multinational JCA program, Lemkin said in a telephone interview. "Quite a few countries are very interested," he added.
Moseley believes JCA could be a key vehicle in building new relationships.
"We're looking at a new way to form strategic partnerships," the Air Force general said. "For smaller countries who can't afford the Joint Strike Fighter or larger cargo aircraft, this might be something they could actually get into."
The Air Force chief believes that the Joint Cargo Aircraft could be used in a manner similar the F-16, which the Defense Department has successfully marketed around the world. The proliferation of the F-16 has helped foster extensive opportunities for the Air Force to forge military-to-military ties around the world by training together, sharing tactics and concepts of operations as well as intangible benefits of individual relationships.
"It provides another basis for countries that have the will to join us in coalition operations," Lemkin said. "It has the potential to be very big and mutually beneficial."
Moseley pointed to the new plan to establish a U.S. Africa Command and expectations of policymakers that the Defense Department will increase its attention on that continent in the future.
"Imagine the countries in Africa that cannot afford Joint Strike Fighters, or C-17s or even C-130s. Imagine an opportunity on a continent that big where the countries are fairly huge to be able to partner with them the capability like this," said Moseley. "Or even emerging countries that are rebuilding air forces in the Middle East or anywhere else."
Back at home, Moseley hopes to use feedback from governors to refine the JCA requirement and help influence the selection of the aircraft, he said.
"The
right
JCA will both meet your requirements and fill a vital new capability within the Total Air Force's airlift core competency," Moseley wrote the governors. "To help ensure that happens, I would appreciate your comments on a periodic basis and I will provide you feedback as we proceed."
In the interview, he noted Air Force officials have already taken stock of the active and reserve component and Air Force Special Operations Command needs. "Now how wonderful would it be to marry those with the international potential partners and governors as they see their state mission?" he said.
"You expect me as the service chief to look for the piece of hardware that meets that cross section of requirements," he added.
The Army's portion of the current program is a $1.8 billion effort to procure 46 aircraft through 2013, with the first two aircraft purchased this fiscal year. The Army's total requirement is for 75 aircraft.
The Air Force is setting aside $3.1 billion in its six-year spending plan to buy 56 aircraft; its first purchases would not be until 2010 when the service plans to buy eight aircraft. Its total requirement is 70 aircraft.
--Jason Sherman