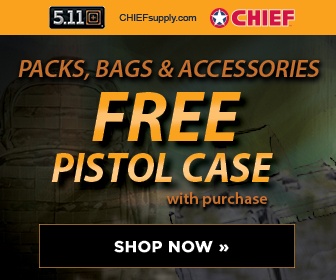 Seattle Post-Intelligencer
February 26, 2008
Pentagon meeting held; Boeing may hear Tuesday
By Eric Rosenberg and Jennifer A. Dlouhy, Hearst Newspapers
WASHINGTON -- The Air Force could announce the winner of a multibillion-dollar contract to build a new fleet of tanker jets as early as Tuesday, after a high-level Pentagon meeting Monday afternoon.
Two teams have been vying for the contract to build the tanker, dubbed the KC-X.
The Boeing Co. has proposed new aerial tanker jets that would be based on the company's 767 commercial airliner.
A rival team of Airbus parent European Aeronautic Defense and Space Co. and Los Angeles-based Northrop Grumman Corp. modeled its design on Airbus' commercial A330 commercial airliner.
The Pentagon's Defense Acquisition Board -- which is responsible for signing off on the plan to buy 179 new aerial tankers -- met Monday to weigh the decision, said Cheryl Irwin, a spokeswoman for John Young, the panel's chairman. As the undersecretary of defense for acquisition, Young is the top weapons procurement official in the Pentagon.
Irwin said Young was briefed on the program to replace the Air Force's refueling tankers but had not yet approved the program moving forward.
Such a decision, which could be made as early as Tuesday, would give the green light to Pentagon officials to award the tanker contract.
Lt. Col. Jennifer Cassidy, an Air Force spokeswoman, said she did not know when the contract award would be announced.
Previously, Pentagon officials have said an announcement would be made before the end of February. The acquisition board's meeting was viewed as the last remaining bureaucratic hurdle for the contract, potentially worth more than $100 billion.
The initial contract for 179 tankers is expected to be worth as much as $40 billion. With the addition of possible future tanker orders, the program could eventually top $100 billion.
The Air Force said its selection would be based on which tanker proposal better met five criteria: mission capability, proposal risk, cost and price, past performance and aircraft design characteristics such as tanker fuel capacity, takeoff performance and fuel consumption.
The Air Force has given less weight to cost in order to prevent the bidders from lowballing their estimated cost upfront, only to sock the government later with cost overruns.
The Air Force hopes to dissuade the loser from protesting the loss to the Government Accountability Office, the investigative arm of Congress.
A protest would delay the program while the GAO investigated the Air Force process that led to selecting the winning bidder.