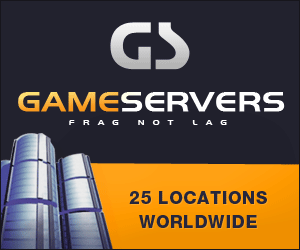 The Hill
May 18, 2007
By Roxana Tiron
Gen. T. Michael Moseley, a decorated command pilot, is further proving his mettle as the Air Force's chief of staff. His job is a tough one. He must manage immediate war needs, an aging aircraft fleet and a hefty list of big-ticket modernization programs ranging from the F-22 Raptor and the F-35 Joint Strike Fighter to a new mid-air refueling tanker, a search-and-rescue helicopter and new state-of-the-art satellites. Moseley does not shy away from pressing his point. For example, he has proposed the Air Force manage all unmanned aerial vehicles, or UAVs, flying above 3,500 feet, which ignited Army, Navy and Marine Corps opposition.
How do you see the Air Force changing in the coming years?
For the most part the mission of the Air Force is going to be constant over the coming years. We have been in constant continual combat for 16 straight years. We've rolled the "lessons learned" into our expeditionary model of setting up airfields and operating in the expeditionary sense. That is why we have the air expeditionary force rotation and that is how we glean our people, evaluate our people and prepare them. It has changed our basic military training to make it more ground combat- or expeditionary skills-focused.
What makes the Air Force fit the joint role laid out in your recent proposal to become executive agent for UAVs flying above 3,500 feet?
The Air Force by its very nature is very joint. We do not fly close air support against Air Force targets. We fly close air support for Marines or for Special Operations or for Army support. We do not have a fleet of C-17s just to move Air Force equipment around to expeditionary airfields. There should not be a unique system that it is so unique that it is not joint and is applicable only to a single domain. My frustration is … at the lower altitude levels everyone should have [a UAV], but when you start getting up into the upper altitude band now you are getting into systems that require connectivity to satellites, to command centers, to ground sites.
There should be a coordination altitude. Let's now talk about airspace coordination. In that airspace you now have flying Navy F-18s, C-17s, tankers, bombers, fixed-wing aircraft, C-130s, F-16s and F-15s and the airspace coordination altitude now belongs to the joint force air component commander. So how then do you mesh all of this together above that lower altitude band? I am not trying to poach anybody's territory nor am I trying to degrade or deny any tactical requirement. I am trying to make it faster, better, more in-depth, more robust and get it fielded faster.
Do you think you are going to hear something from the Department of Defense this year?
We will, because I will keep pushing this.
You've talked about the Joint Cargo Aircraft, which is another program that is said to have caused a rift between the Army and Air Force. What is the right platform for the Air Force?
Those rifts are overrated. We've had a bit of an off-ramp about requirements, but we are now back. Air Mobility Command is happy, which makes me happy about the requirements. It has to be able to live with cargo-carrying capacity. It should be able to plug in seamlessly into the airlift process so that it can live inside the flow of C-5s, C-17s, C-130s, which means it works inside the theater for the joint force air component commander to be able to do special operations, Marine, Navy, Army and [global] strategic partner delivery. To get the right airplane it has to live across all of those activities.
Does the Army agree with you?
We would not want to buy an airplane that does not meet the requirements. This is going to be serious money. The Army is looking at this as a replacement to the [C-23] Sherpa. I am looking at this as continuation of strategic airlift and tactical airlift.
Have you fielded many questions from Congress about this program?
They've asked the typical roles and mission questions. I said, "I do airlift." They've asked, "Should you not run the entire program?" I've said, "Well, I am OK with that." If the Department of Defense decides to give us the whole program, my immediate response would be to partner with the Army to make sure everything about the Army's requirement is met. I am a joint guy.
Would it make sense to be the executive agent for cargo aircraft?
It would make sense, but I do not want to engender another turf issue. I will do whatever the Department of Defense believes is programmatically and mission correct.
Do you feel that the Air Force finds itself under continuing scrutiny because of what happened with the tanker lease scandal? How can the Air Force change those perceptions?
I am not worried about people's perception of the Air Force because I know we work hard to do this right and work hard every day to be legal and clean, to be transparent. I am worried sometimes that there is a perception out there that we are not. The challenge the Air Force has is we are living with such an old inventory that we have to run these major programs all in parallel. I do not have the luxury to take the time out and only focus on one.