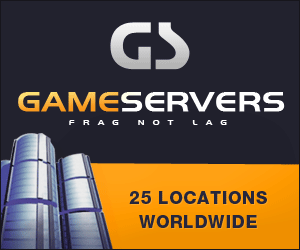 Washington Times
November 15, 2006
Pg. 11
By Shaun Waterman, United Press International
The Navy counterintelligence officer who garnered a confession from Israeli spy Jonathan Pollard says U.S. agencies missed a forest of red flags about him and risk repeating the mistakes they made more than 20 years ago.
Ron Olive, the investigator who debriefed Pollard in 1985, said in a new book that "the warning indicators and the problems were clear from the beginning of [Pollard's] career" and even before, and that his bizarre behavior should have prevented him from working for the U.S. government.
"It's a wake-up call to U.S. intelligence today," he said in an interview about his account: "Capturing Jonathan Pollard," published by the Naval Institute Press.
The book discloses what Mr. Olive said are fresh details about the sensational spy case and investigation, which eventually revealed that Pollard passed 36,000 cubic feet of "the most classified intelligence material the United States possesses" to his Israeli handlers.
Among the red flags that investigators missed when Pollard was being considered for a top-secret clearance from the Navy was his rejection by the CIA, where Pollard had applied for work in 1978.
Pollard told a CIA polygraph examiner that he had used marijuana 600 times and told nine foreign nationals that he was going to work for the agency. "Not surprisingly, he didn't get the job," Mr. Olive said.
When Defense Department investigators asked the CIA whether they had any record of Pollard, they were told no.
"If they had told [background investigators] that Pollard wasn't hired because of drug use, he would never have been in the history books," Mr. Olive said, adding that "it was CIA policy at the time" not to disclose the results of pre-employment polygraph tests to other U.S. agencies. He said the policy was based on a misunderstanding of federal privacy law.
After Pollard's guilty plea, Mr. Olive said, the CIA agreed to change the policy and share that kind of information during background checks.
Mr. Olive also faulted the background investigators from the Pentagon's Defense Investigative Service for not bothering to check whether Pollard had a master's degree from the Fletcher School of Law and Diplomacy at Tufts University in Boston, as he claimed. In fact, Pollard had dropped out and never completed the degree.
"If they had talked to one or two of his roommates" from Stamford University, where he got his first degree, said Mr. Olive, they would have come across accounts of his bizarre behavior.
Mr. Pollard told acquaintances at Stamford that he worked for the Israeli intelligence service Mossad and had been made a colonel in an elite Israeli army unit, Mr. Olive said.
He added that on one occasion, Pollard had run through the corridors of a university building waving a firearm, shouting, "Everyone's out to get me."
Mr. Olive said he fears a repetition of that kind of mistake is almost inevitable, given the huge numbers of people being recruited to fight the war on terrorism.