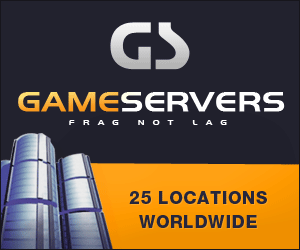 EDDIE PELLS
Associated Press
INDIANAPOLIS -
The debate will rage for as long as footballs fill the air on Sundays. Can an NFL quarterback truly be defined as "great" if he has never won a championship?
It's a debate Peyton Manning no longer wants to be a part of, and the next step toward extracting himself from it comes Sunday, when the Indianapolis Colts play the New England Patriots with a trip to the Super Bowl on the line.
Heading into the AFC championship game, Manning is clearly The Greatest Quarterback to Never Make a Super Bowl. His coach and teammates hate that it always seems to come to this.
"It's totally unfair to him," tight end Dallas Clark said. "He has his job to do and he can't do anything else. It's sad, but that's why you guys do what you do. He handles it great. He's a professional."
Manning was not available for interviews Wednesday. The Colts chose to delay his availability until Friday, when he'll undoubtedly offer the candid, introspective, realistic thoughts on the subject that he has repeated many times over his nine years in the NFL.
It's a career filled with records, Pro Bowls, MVP awards. But he is 5-6 in the playoffs with an 0-2 record against New England's Tom Brady, the less-spectacular quarterback who has always been best when the stakes have been the highest. Brady is 12-1 in the playoffs with three Super Bowl rings.
Brady entered the league as a backup, a sixth-round draft pick in 2000 - the kind of player who comes with no hype or expectations. Manning was the first pick of the 1998 draft - the kind of player who has "legacy" attached to his name before he takes a snap.
"I don't know that he'll be judged against Tom Brady," Colts coach Tony Dungy said. "But every quarterback will be judged against Joe Montana and Terry Bradshaw and Bart Starr and guys who have won Super Bowls. That's the way it is. I think we have appreciation now for Dan Marino and Boomer Esiason and Dan Fouts and guys who haven't won it. But at the time, we talk about how many Super Bowls you've won. As time goes by, history is a little easier on you."
Manning, of course, is hoping he won't need friendly historians to cement his legacy. A Super Bowl ring is the easiest - maybe the only - way to avoid that.
Funny thing is that he finds himself on the cusp of the Super Bowl again - Manning's second appearance in the AFC championship game - after a most un-Peyton-like run through the playoffs.
He has 438 yards in two games, fewer than he recorded in his second playoff blowout over the Broncos in 2004. He has one touchdown pass and five interceptions. His quarterback rating is 58.3.
Yet just as he has struggled, the defense that has often derailed Indy's Super Bowl hopes also has been uncharacteristic - allowing only a single touchdown and an average of 63.5 rushing yards in two games.
"The NFL has a funny way of highlighting the quarterbacks, like it's Peyton versus Brady," defensive end Dwight Freeney said. "That's all right for the media, the fans and the game, but there's a lot more going on out there than just two quarterbacks going at it."
Still, as a defensive end - even a great defensive end - Freeney will never be held under the spotlight the way a quarterback is.
Especially a quarterback like Manning.
Nobody can stand at the line of scrimmage and dissect a defense better, and nobody has thrown for more yards over the last nine seasons than Manning, who is essentially on pace to own every significant quarterback record in league history if he plays five or six more years without injury.
Come playoff time, he hasn't been the same.
Rushed and beaten up, he threw four interceptions in the 2003 AFC title game at New England. The next year, in the divisional playoffs, he suffered a similar fate - no touchdowns, one interception in a 20-3 loss - a terrible close to a season in which he threw an NFL-record 49 touchdowns. Last season, the Colts started 13-0 and appeared destined for the Super Bowl. Manning was good in the playoffs - 290 yards and one touchdown - but not good enough to win.
"It was as low as it can be," Manning said during training camp. "You work so hard to get home-field these days. It's so competitive. It's a great lesson."
The Colts have home-field again, though they weren't the AFC's top seed. They're playing the Patriots, which gives Manning a storybook chance against the team that has bedeviled him most.
Some might say the pressure mounts as the years pass and Manning inches closer to the end of his career than he is to the beginning.
Dungy insists that nobody in this locker room sees it that way.
"I think it's the same thing at stake for him as there is for all of us," Dungy said. "We've got a group that hasn't been to the Super Bowl. They'd like to get there. We're one step away. Everyone in the locker room wants to do that and Peyton's no different. It's not make-or-break for them and it's not make-or-break for him. We'd just like to get there and do it."