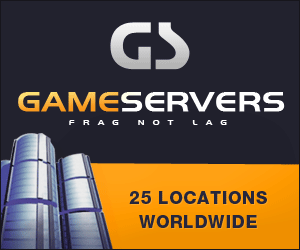 CQ Today
May 22, 2007 By Josh Rogin, CQ Staff
The Pentagon could face a budget crisis in the coming years if the House's fiscal 2008 defense authorization bill becomes law, military budget analysts say.
Politically popular increases in personnel levels, pay, and health benefits would create obligations with wide-ranging effects, including significantly curtailing modernization of U.S. forces, according to Bush administration officials, congressional watchdogs and independent defense experts.
For now, lawmakers are focused on a protracted war that has pushed the military to its breaking point coupled with the politically irresistible urge to provide added pay and benefits for men and women in uniform. Military spending has ballooned since the 2001 terrorist attacks, with little regard for deficit concerns.
After the Iraq War winds down and emergency defense spending subsides, the effects of long-term force structure decisions made during wartime likely will ripple through future defense budgets and could have significant implications for defense transformation.
With significantly fewer resources, the Pentagon would be forced to choose between paying soldiers or purchasing new weapons.
"We're adding what amounts to entitlement programs in the defense budget, and we will be paying for these literally forever," said Winslow Wheeler, an expert on military reform at the Center for Defense Information, a nonpartisan military research institute in Washington.
Boosting People Programs
The House passed the fiscal 2008 defense authorization bill (HR 1585) on May 17, which would authorize billions of dollars less than President Bush sought for large modernization programs and billions more for greater benefits for soldiers and their families, military readiness and a larger ground force.
Senate subcommittees will begin marking up that chamber's version on Tuesday, and lawmakers there are likely to go along with House action on personnel and benefits.
Gordon Adams, who oversaw national security spending in the White House Office of Management and Budget (OMB) during the Clinton administration, said Congress has found it "almost impossible" to resist increasing benefits for the military while U.S. forces are in Iraq and Afghanistan.
David M. Walker, comptroller general at the Government Accountability Office and a vocal critic of deficit spending, had warned in a March 8 speech at the U.S. Naval Academy that the looming fiscal crisis could threaten defense transformation, but at the same time acknowledged the importance of military pay and benefits for recruitment to an all-volunteer force during wartime. "Let's face it," Walker said. "If the military can't reliably attract, motivate, and retain a high-quality work force, nothing else matters."
The Pentagon has been able to pay for some weapons programs and higher personnel costs by using supplemental war funding. Those supplementals have totaled about $420 billion since 2001.
But Adams, now a defense budget expert at the Woodrow Wilson Center for International Scholars, says that such funding will be hard to come by once the war in Iraq ends. "When the budgets come down because the emergency supplementals disappear, you've got a crisis," he said.
Under the proposed increases, the military's obligation to pay higher benefits will compete for funding against major defense programs, including the Army's modernization systems, the Navy's shipbuilding needs, and the Air Force's next-generation fighter aircraft.
And without huge emergency war spending bills moving every year — which lawmakers often use to carry billions in spending for routine, non-war-related expenses — caps on the federal budget increasingly will constrain the Pentagon's spending.
"The tightening fiscal squeeze on the federal government may put strong downward pressure on the defense budget, and the unbudgeted funds needed for ongoing military operations abroad may compound the problem," stated a May 11 report by the Congressional Research Service (CRS).
The House proposed raising the military's pay by 3.5 percent in fiscal 2008, one-half percent above Bush's request. The bill also would guarantee pay raises one-half percent higher than is currently required by law from fiscal 2009 through 2012.
In a recent statement of administration policy, the White House strongly opposed the pay raise proposals. The additional raises would cost the Pentagon $265 million in fiscal 2008 and $7.3 billion through 2013, according to the OMB.
Democrats seized upon the White House's opposition. "The Democratic proposal to provide the troops with the pay raise they deserve and an increase in benefits for the spouses they may leave behind is one small way that we can support our troops," House Speaker Nancy Pelosi, D-Calif., and other Democratic House leaders wrote to Bush on May 18.
But many Republicans also support the proposed pay increase, reminding Bush that he promised to level military and civilian pay when he took office. "Increasingly, professionals are being lured away by a private sector that can simply pay more, so we've got to compete," said John M. McHugh of New York, the ranking Republican on the House Armed Services Military Personnel Subcommittee.
Another provision in the House version would block the Pentagon's plan to charge increased enrollment fees, deductibles and drug co-payments to military retirees enrolled in the Tricare military health network.
Experts note that increasing health care costs breaks promises made to soldiers during recruitment. "What kind of signal does that send to people you are trying to keep in the service?" asked Lawrence Korb, a defense expert at the Center for American Progress.
Costs of a Larger Force
The administration recently announced its plan to increase the size of the Army to 547,000 soldiers and the Marine Corps to 202,000 Marines by the end of 2012. The defense bill would authorize 13,000 additional personnel for the Army and 9,000 for the Marine Corps in fiscal 2008.
If Congress continues to authorize the increases, the added costs will total $64.6 billion by 2013, the Congressional Budget Office reported.
The costs of maintaining soldiers is also rising: Supporting an active-duty military member rose 33 percent above inflation between fiscal 1999 and fiscal 2005, according to the CRS.
The average cost of an active-duty soldier in 2004, which includes pay, health care, housing, food, equipment and training, was $112,000.