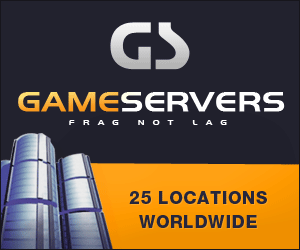 Philadelphia Inquirer
January 27, 2008 By Mark Bowden
WASHINGTON - It's approaching a year since the Washington Post revealed scandalous care and living conditions for wounded soldiers recuperating at the Walter Reed Army Medical Center here, and the proud institution is still recovering from the shock.
Named after the innovative army surgeon who linked yellow fever to mosquitoes, the red-brick Colonial hospital has stood since 1909 as a symbol of the military's commitment to those who serve. It is where the president and vice president and members of Congress go for their medical care. For most of its existence, the facilities and staff at Walter Reed have been considered the best of their kind in the world.
Which is why the stories by Post reporters Dana Priest and Anne V. Hall stung so badly. They described Reed as a bureaucratic mess, with rehabilitation outpatients neglected by a shorthanded staff and housed in disgusting conditions. The basic care of injured soldiers was still excellent, but conditions at the "other" Walter Reed - hundreds of soldiers with healed wounds, but still living on the hospital grounds struggling to return to normal life - appalled everyone at all levels, of all politics. President Bush visited Reed to apologize personally and promise change.
Changes there have been.
The aftermath of the Post articles brought a battery of official investigations and much embarrassment to a hospital that had clearly bungled its mission. Heads rolled. When the center's commander, Maj. Gen. George W. Weightman, defended the institution and argued that the problems were not as bad as the newspaper suggested, he was relieved. Another defender, Secretary of the Army Francis J. Harvey, was asked to resign. When Surgeon General Kevin Kiley tried to play down the problem, he, too, was forced out. Within a chain of command, this sort of thing gets people all moving in the same direction fast.
"I call it 40 days of winter," said Col. Charles W. Callahan, deputy commander at Walter Reed. He is a wiry, crew-cut, can-do physician-turned-administrator who grew up in Cinnaminson and trained as a pulmonary pediatrician at St. Christopher's Hospital for Children before joining the military. Callahan arrived at Walter Reed before the scandal broke and has been riding out the earthquake ever since. He described the period as "the most stressful of my life. On the one hand, I was distressed that we had not done everything that we could to care for our wounded soldiers, and on the other hand, I was glad some of our problems were finally coming to light and being addressed. I think it's as fine an example as you'll ever see of the important role played in our society by a free press."
This column cannot cover the full scope of changes at Walter Reed, but by all appearances, the Army has reinvented the way it deals with its injured, responding to the scandal by bringing the center's mission in line with the demands of modern soldiers and modern warfare.
To see how the mission's center has changed - and how innovative the response has been - it helps to realize the new situation created by modern medicine. In a way, the problems at Walter Reed were a consequence of extraordinary success. Thanks to improvements in battlefield medicine, fewer than one of every 10 casualties in Iraq dies, the lowest such ratio in the history of warfare. So there are many more wounded soldiers struggling to recover than in any previous war, and in today's highly motivated all-volunteer Army, it means an unprecedented number of soldiers determined to rejoin their units.
"Somewhere in the middle of all this, we found that most soldiers want to stay soldiers," Callahan said.
In past wars, severe injury was usually a ticket home. Patients were treated at Walter Reed and then shipped off to VA hospitals to make the transition back to civilian life. When many of the patients wounded in Iraq and Afghanistan instead stayed, participating in the center's state-of-the-art rehab programs, the hospital suddenly had a population of outpatients six times greater than it was used to handling. Instead of sounding an immediate and loud alarm, administrators there made the mistake of soldiering on, and they failed to note how bad things had become for the men and women they were there to serve.
"It was the boiled-frog syndrome," Callahan said.
Injured soldiers are now seen to have a mission of their own: to return as quickly and fully as possible to active duty. So in the same way the military organizes an assault on a beach, the center has reorganized to accomplish that goal. Recovering from injury is no longer just the soldier's task; it is the Army's task.
In the past, an injured soldier at Walter Reed was one of 50 or more assigned to one overburdened caseworker. Today, soldiers are assigned to an entirely new brigade called a Warrior Transition Unit, with headquarters at Walter Reed and led by Col. Terrence J. McKenrick. The new brigade has restored to the wounded the dignity of soldiering.
"It's the right thing to do morally and professionally," McKenrick said. "The Army has years of training invested in these men and women, and they have experience and skills that are hard to replace."
At the Warrior Transition Unit, soldiers become part of a squad of no more than a dozen, with a leader charged with helping them accomplish their rehabilitative mission. The squad leaders report to platoon sergeants, who report on up their chain of command.
The system has already dramatically changed the experience of injured men and women. In the past, it sometimes took many months for patients discharged from Walter Reed to be assigned a "disability rating," an all-important designation that defines whether or at what level they can return to active duty. Today, most soldiers treated at Walter Reed receive this rating before they leave.
The Warrior Transition Unit is now the template for such units at U.S. military hospitals all over the world - 34 such units were stood up this month.
All of them owe a debt of gratitude to the Washington Post and to those who brought the story to its reporters' attention. Bush promised change and delivered it. In about five years, the buildings at Walter Reed are scheduled to close, and the center will be integrated into the National Naval Medical Center in Bethesda, Md., to become the new Walter Reed National Military Center. It will bring with it an entirely new philosophy of caring for the wounded and helping make them whole.