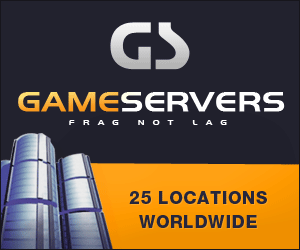 By Paul Tait
BAGHDAD, Dec 16 (Reuters) - Iraqi leaders will begin staking their
claims to power after an election that brought out Iraqis in overwhelming
numbers to elect a government.
Results may take days, while talks on a coalition government
reconciling ethnic and sectarian divisions may last for weeks.
Thursday's largely peaceful election for Iraq's first full-term
government since U.S. forces ousted Saddam Hussein in 2003 was only slightly
disrupted by violence and marked the last stage of a U.S. timetable to
establish democratic institutions.
Wooing Sunni Arabs dominant under Saddam away from revolt and into
the political process has been a crucial part of that policy and the poll
will raise hopes in Washington that a stable government can lead eventually
to a withdrawal of U.S. troops.
Turnout was at least 67 percent, Election Commission chief Hussein
Hendawi told Reuters, much higher than the 58 percent seen in the Jan. 30
vote for an interim assembly.
"This is a day of freedom for us," said Selima Khalif, an elderly
woman voting in the poor southern province of Maysan.
"We are so happy. The most important thing we need is security. We
want our children to get a better life."
Some voting irregularities were reported and must be investigated by
the Independent Electoral Commission before final results come out, possibly
in two weeks, officials said.
But Ashraf Qazi, U.N. envoy to Iraq, said preliminary results could
be known within days after what he said appeared to have been a successful
election.
This would clear the way for a period of horse-trading among the
leading blocs before a new coalition government is formed.
"Since no single party will have a majority there will be a need for
a very broad-based coalition," U.S. ambassador Zalmay Khalilzad, a key
player in the process, told Reuters.
"There's many other steps to come. It's important to keep up the
momentum."
GOVERNMENT NEGOTIATIONS
Once a coalition government is formed, the first task of the new
parliament is to address Sunni grievances over the constitution, passed with
Shi'ite and Kurdish votes in an October referendum. Another challenge is
building up Iraqi security forces so foreign troops can go home.
The early signs were good on Thursday, with Sunnis turning out in
large numbers after most either boycotted January's ballot or were too
scared to vote. In Falluja, once one of Iraq's most violent rebel towns in
the Sunni western province of Anbar, turnout was around 70 percent, local
officials said.
Turnout was also high in Kurdish regions and the Shi'ite south,
suggesting that Iraqis had voted in numbers across sectarian and ethnic
lines.
Informal polling by Reuters around the country showed the ruling
Shi'ite Islamist Alliance and their Kurdish allies still dominant in their
southern and northern bases respectively.
But there also seemed to be a strong turnout in favour of former
prime minister Iyad Allawi, who heads a secular slate with candidates from
across Iraq's sectarian divides and has sought to split the previously
dominant Islamist Shi'ite vote.
Negotiations over the shape of a cabinet will offer an indication of
how far the new parliament, representing as it will most communities, can
generate a workable government that can deliver people's demands for
security and prosperity.
Failure and disappointment may well spell violence.
"I'm not over-optimistic," said Iraq analyst Joost Hilterman of the
International Crisis Group think-tank in Amman.
"It's going to be very hard to change the constitution.
"Sunnis have supported this not because they are converted to the
electoral process but because they hope for influence to roll back what they
see as an Iranian advance in Iraq," he said, referring to Tehran's support
for fellow Shi'ite Islamists.
"And if they don't, they're going to go back to what got them here
in the first place, the insurgency. And that's going to make it very
difficult for American troops to leave."