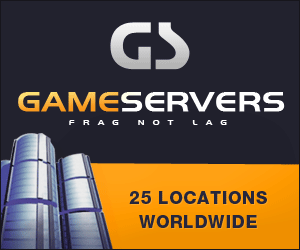 by Abdel Hamid Zebari
ARBIL, Iraq, Oct 22 (AFP) - Arab League Secretary General Amr Mussa flew
Saturday to the Kurdish city of Arbil in northern Iraq for an historic visit
to the autonomous region, saying he had always been close to Kurds.
Mussa's visit marked the recognition of Kurdish autonomy on the territory of
a member country, and came just after his meeting with revered Iraqi Shiite
leader Grand Ayatollah Ali al-Sistani, also a first by an Arab League chief.
"We have always understood the Kurdish people's ambitions," Mussa told a
press conference.
Kurdish journalists pressed him on the League's position toward regional
autonomy that has been inscribed in the draft Iraqi constitution that was
put to a referendum on October 15 and appeared close to approval.
The Arab League has been criticized for not condemning persecution of Iraqi
Kurds and Shiites under the regime of Saddam Hussein, and for being slow in
helping the country rebuild after the US-led invasion in March 2003.
But Mussa reminded Kurds that he had received their regional president
Massoud Barzani amid such criticism in 2002, before Saddam was toppled from
power.
"I have never been removed from the Kurdish people," he said in Arbil, which
he called the "capital" of Kurdistan, and where he had come to pitch the
national reconciliation conference the League hopes to organise.
The Arab League chief was to stay the night among the Kurds and attend a
session of their regional parliament Sunday in a gesture filled with
symbolism.
Earlier Saturday, Mussa said Sistani had given the plan his backing in the
Shiite holy city of Najaf, south of Baghdad.
Barzani termed the Arab League's mission "difficult but not impossible."
"We are going to do our best, in cooperation with our allies, to help this
initiative succeed. It is in our interest," he said.
Barzani also reassured Mussa that Kurds did not seek to secede from the rest
of the country, explaining that they had chosen to be a part of a "federal
and democratic Iraq".
But the Kurdish leader took the same stand as southern Shiites in demanding
that a national conference exclude "terrorists", in an apparent reference to
the Sunni-Arab backed insurgency.
"It is out of the question to invite terrorists and those who do not believe
in a political process in Iraq," Barzani said.
Mussa also appeared to rule out participation by those who called for armed
"resistance" to foreign forces in Iraq.
"I am dealing with national political forces in Iraq," he replied to a
question about the League's position regarding armed groups.
In Najaf, Mussa said he had obtained "the blessing and support of Ayatollah
Sistani" for efforts at reconciling the various factions within Iraqi
society.
Their meeting had been devoted to creating "a favourable climate for the
preparatory meeting ahead of a national conference."
The fact that Mussa was even received by Sistani, who lives secluded in the
holy city and sees very few foreign political figures, was significant.
But the young radical Shiite cleric Moqtada al-Sadr repeated his demand that
the League clearly condemn attacks against Shiites before agreeing to deal
with the pan-Arab organisation.
Sadr insists that the Arab League ostracise Al Qaeda's frontman in Iraq, Abu
Musab al-Zarqawi, and express support the trial of Saddam Hussein, two
issues that Mussa did not address.