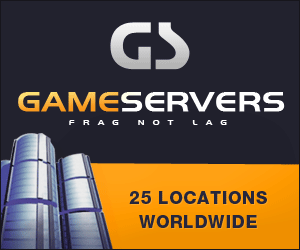 New York Times
June 21, 2008
Pg. 11
By Pam Belluck
WESTFIELD, Mass. — Michael Serricchio says being a stockbroker has always been his ideal occupation. And for a time, he had his dream, working for Prudential Securities in Stamford, Conn.
"I could sit here and talk to you for hours about stocks," said Mr. Serricchio, 34, the son of a police officer and a homemaker, who was the first in his family to go to college. "The challenge of it: in every second, it changes. You get the ability to analyze all this information and you get to act on your thinking. You get to make a client's dream come true. It's like being a painter who sees his painting come to fruition."
But in 2001, Mr. Serricchio was called to active duty in the Air Force Reserve, and when he returned two years later, he said, he was not offered his old job back. Instead, he was asked to make cold calls to potential clients, a job that he said would not have paid enough for his family to live on.
Mr. Serricchio turned to the courts. But in the meantime, he has been running a tanning salon with his wife, who has taken jobs as a sales assistant and a Postal Service worker to help pay the bills.
"Having a desire to always go back to what you had a passion to do, I didn't want to start anything else," he said, adding that he does not grow depressed because "I got a pretty good character from being in the military: you got to keep your head up."
This week, a federal jury in Connecticut ruled that his employer, which had merged with Wachovia Securities, was at fault.
The jury concluded that Wachovia had violated Mr. Serricchio's rights under the Uniformed Services Employment and Re-employment Rights Act, or Userra. The law gives employers two weeks to provide an employee returning from a military tour with a job that reflects the employee's previous salary, status and seniority. The jury decided that Wachovia had intentionally made him an offer it knew he would not be able to accept.
Judge Janet B. Arterton of Federal District Court in New Haven was to determine damages at a later hearing. Mr. Serricchio's lawyer, David Golub, said the statute indicates that his client should receive double his back pay, as well as reinstatement in his old job or a compensatory financial award.
"This is a message to employers across the country that you have to protect the rights of people who are called up for service," Mr. Golub said.
Wachovia disputed the verdict.
"We disagree with the jury's decision and are considering our options, including appealing this case," said a spokeswoman, Christy Phillips-Brown. "The Wachovia Corporation is deeply committed to supporting its employees who serve in the National Guard and Reserve. The company provides its employees with full salary regardless of their military compensation and benefits for the full duration of their military leave."
Mr. Serricchio said Wachovia did not offer him a position for four months and then offered him the job of making cold calls for a $2,000-a-month advance on his commissions, a deal that he said would not allow him to support his family.
In court documents, Wachovia said that it had contacted Mr. Serricchio sooner than four months and that the position it offered him was at his former commission rate. It accused Mr. Serricchio of "job abandonment," saying he failed to show up for work after the first day.
It is not clear how many cases like Mr. Serricchio's there are. In 2005, Lt. Col. Steve Duarte, a Marine reservist from Colorado, was awarded nearly $500,000 for being terminated from his job with Agilent Technologies upon his return from active duty.
Thousands of calls about Userra have been made in recent years to the Pentagon's office of Employer Support of the Guard and Reserve, said Dave Patel, the office's director of national operations. The office fielded 13,000 calls in 2007, and nearly 8,000 so far this year. Most, Mr. Patel said, are resolved quickly by reminding the service member or employer of the law's requirements.
Mr. Patel said it was "highly unusual" for a case to remain so intractable that it winds up in court. He said Wachovia, in general, had a "very favorable" policy toward employees on active duty but added that it was "not unusual to have a large organization where their corporate policy is very supportive, but the support at their various plants, offices, locations, stores is uneven."
When Mr. Serricchio was called to active duty in September 2001, he was handling about 250 accounts, with assets that he said were worth more than $15 million.
His take-home pay from commissions was about $80,000 a year, not a windfall in Wall Street terms but a decent living for a man with working-class roots. After he was called up by the Air Force Reserve, he served in Saudi Arabia and on an Air Force base in Massachusetts.
Mr. Serricchio, who says most of his clients were relatively small investors whom he recruited by tapping acquaintances in places like church and his softball team, described a rocky relationship with his employer at various points during his leave, saying the company marginalized his clients' accounts and rejected his efforts to stay involved.
He said that without notifying him the company settled a legal claim by a client who said Mr. Serricchio had forged a document, a charge he denies.
Mr. Serricchio and his lawyer said that the company was required to notify him about the case and that evidence presented in court indicated there was no reason to implicate him. He said the settlement left a black mark on his record, making it difficult to gain work as a stockbroker with other firms.
Mr. Serricchio, who lives in Westfield, near Springfield, Mass., with his wife, Maria, 30, and their daughter, Sabrina, 5, said business at their tanning salon, Beach Club Tanning, in Amherst, Mass., has been "a lot slower than we expected."
Mr. Serricchio, a tall, beefy man, grows flowers, tomatoes and brussels sprouts in his garden.
What he really wants to do is return to his old job.
"Everybody that I mention that to says, 'You sure you want to do that?' " he said. "But I want to do what I wanted to do since I was a kid."
Still, he added, "I don't think I would have a very large welcoming party."