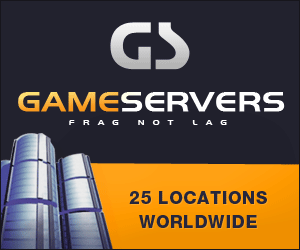 USA Today
March 20, 2008
Pg. 1
For U.S. military personnel and families here and abroad, the conflict in Iraq is a burden they can't escape.

By Rick Hampson, et al.
POWELL, Wyo. — Five years after Lt. Shane Childers helped lead the charge into Iraq, his mother sits in her living room here on the lonely high plains and tells him about the shoes she bought, the plans for dinner, the niece named after him.
Mostly, though, Judy Childers tells him how much she misses him.
She's talking to a framed photograph on the home entertainment center. A pennant with a gold star hangs in the window. The real Shane isn't coming back.
First in his family to attend college, to make officer, to climb Kilimanjaro, Childers was also the first American to die in the invasion of Iraq.
Five years later, his absence from this stark Western landscape is merely one change the war has wrought.
Iraq already is America's third-longest major war (behind Vietnam and the Revolutionary wars), longer than the War of 1812, the Mexican War, the Civil War, the Spanish-American War, the Korean War and the U.S. involvement in both world wars.
The war has killed almost 4,000 Americans and wounded 60,000 others, cost more than a half-trillion dollars in military and reconstruction expenses, and killed anywhere from tens of thousands to hundreds of thousands of Iraqis — no one knows exactly how many.
Many historians are struck by how little this war has touched most Americans. No draft, no surtaxes, no rationing, no censorship. And now the war is fading from the public consciousness, according to U.S. Military Academy sociologist Morten Ender: "People have grown weary of the war, and there's too much else going on — the economy, politics, moving into spring."
The Childerses understand. "A lot of days the war's a blurb on the news," says Joe, Shane's father. Still, "the war ripples out," he adds. He's standing outside his ranch house in Wyoming, gazing at the snow-capped Big Horn Mountains. "Think of how many people it's affected, one way or another."
The following dispatches from USA TODAY reporters bear him out:
Mosul: Emotions are mixed
By Charles Levinson
When James Helegda learned in 2003 he'd be sent to topple Saddam Hussein, he was fired up for a fight. After five years, three deployments and one divorce, the 34-year-old Army sergeant is tired.
"I was amped up, ready to go, pro-war," says Helegda, sitting on his bunk. Three months into a 15-month tour, he's afraid he's losing his touch: "I'm not as alert out there like I used to be, like I should be."
The war has taken a toll on those in uniform, many of whom feel that they and their families at home are bearing the burden of war — through two, three, four tours — while most Americans go on with their lives.
The wars in Iraq and Afghanistan have forced the all-volunteer military to impose longer and more frequent overseas tours that have worn down troops and their families.
Partly as a result, the military is struggling to recruit, to retain and to prepare for future conflicts. A shortage of non-commissioned officers like Helegda already has forced the Army to reduce promotion times.
Helegda has lost friends in battle, gotten divorced and been separated from his daughter, now 13, for much of the past five years.
Today he's back from the most harrowing patrol of his 12-year career; in one hour his unit's armored vehicle took two direct hits from two roadside bombs. He and his men were unharmed but rattled.
"I love my job. I love the flag I wear on my shoulder. I love the guys I work with," he says. "Now, honestly … "
He pauses before uttering what he once considered sacrilege: "I've got mixed feelings right now."
The Detroit native kneads his ruddy cheeks into knots and runs his doughy hands through tousled platinum hair. If he leaves the military before 20 years, he gives up generous pension benefits, but …
"How many times do I have to keep coming over here before something happens, before I don't come home again, before I don't get to see my daughter graduate high school?" he says.
"I've really been thinking about getting out."
Colorado Springs: Soldier's life upended by brain injury
By Gregg Zoroya
If there is a wound characteristic of this war, it is Capt. Kristin Facer's. And it is invisible.
The clues to her traumatic brain injury are her halting speech and her frustration when searching for a thought. "My processing is so slow," she says. "If you ask me something quickly, you're not going to get an answer."
She seemed to have survived a roadside bombing near Samarra in 2005 with nothing more than some hearing loss and back pain. Now she is 34, and the evidence of her wound's true severity is scattered on the table in front of her at an Army medical installation here:
•Two handheld computers, one carrying appointments she can't remember, one featuring brain-testing exercises.
•Two plastic bags — one with colored beads, one with numbered beads for practicing organization and hand coordination.
•A paper with colorful brain-scan images of her hidden wound.
U.S. troops such as Facer often survive bombings because they wear body armor and ride in armored vehicles.
Because the blast is so close, however, they suffer a concussion or worse. If they're exposed to more than one blast during a combat tour, the damage can mount.
The vast majority appear to recover. Some, such as Facer, do not. She was a data analyst and college program director before joining the Army, but she says her IQ has dropped from 133 to 110. She has no idea what to do after her upcoming medical discharge.
"Every job that I can think of that I would try to do, my fatigue level, my physical injuries, my judgment issues because of my brain, all impact that," Facer says. "It makes it extremely difficult to figure out which direction to go in."
Even trivia games with her family are difficult.
Over the holidays, "I hadn't gotten any of the answers right," she says. "We laugh about it, because it's either laugh or cry."
San Antonio: A wife, a mom — and a sense of empowerment
By Andrea Stone
After 25 years of training, the sergeant major finally came under hostile fire, and returned it.
Her name is Tracey James. Her war was Iraq.
"When you say the word 'war,' of course you're just thinking of men going out kicking down doors," says James, 45, who served in Iraq for 10 months in 2005 and retired from the Army in 2007. "In Iraq, women are right out with them and doing the exact same thing."
This war has sent more women to a combat zone than any other in U.S. history. They fly combat helicopters, guard checkpoints, drive convoys and search Iraqi women. For James, the expansion of jobs open to women since she joined the military has been empowering. "The pioneers who were there before me, they set the pathway in order for me to go forward," she says. "Now, I feel like I'm handing off the baton to the next generation."
The Pentagon says more than 185,000 women have been deployed to Iraq, Afghanistan and the surrounding region — 11% of the U.S. force. Just 7,500 women, mostly nurses, served in Vietnam.
As one of the top enlisted soldiers in the Army's 44th Medical Command, James was stationed in Baghdad, at Camp Victory and in the Green Zone, where she fired her weapon in battle for the first time during an insurgent attack.
James says she "never imagined myself in a war zone" when she enlisted out of high school in 1980, two years after the Women's Army Corps disbanded and female soldiers were integrated into the regular force.
"It was a very chauvinistic environment," James says — women had to do twice as many exercises as men. She says sexual harassment and abuse is an issue in Iraq: "We've had isolated incidents of women being followed to the bathrooms. … We started buddy patrols for our own safety."
Breaking the news to her daughter, then a high school sophomore, that mom was headed to Iraq wasn't easy, James says. "It wasn't cheers and jumping up and down and go for it," says James, whose husband also is retired from the Army. "My family never came out and said, 'Don't do it,' but I could always sense that was something in the back of their minds."
Baghdad: 'We are going backward day after day'
By Charles Levinson
A small ceramic butterfly with a cracked wing hangs on the living room wall in the Bayati home. It tells the story of five years of war.
Dozens of stray bullets have torn through the windows of the family's 12th-floor apartment on Haifa Street, site of vicious battles between al-Qaeda and the U.S. military. One shot clipped the wing of the glazed blue butterfly, sculpted years ago by Soha Bayati.
In better times, this former art teacher could have made another butterfly.
Since the U.S. invasion, there hasn't been enough electricity to power her kiln.
The Bayatis (Soha, her college professor husband, Bassam, and their 18-year-old daughter Hazar) get no more than three hours of power a day via the national electrical grid — a symbol of the U.S. failure to rebuild Iraq.
No electricity means no running water in the 15-story tower's upper apartments and no elevator service. When the Bayatis come home from work, they trudge up the twisting staircase, using their cellphones as flashlights.
In recent months, as violence ebbed and the city began to show signs of life, Soha felt safe enough to travel across town to the art institute where she used to teach, and where she could use a kiln run off a generator.
She points to a ceramic picture frame with delicately sculpted daisies — her first piece in five years.
"I was happy when the U.S. toppled Saddam's statue, because for years we had seen our country slowly collapse," she says.
"But then we waited and watched as our country only collapsed further."
No one knows how many Iraqis have been killed, but it is almost impossible to find an Iraqi who hasn't lost a friend or relative.
Hazar opens a photo album to a picture of two girls her age laughing for the camera.
It's the last photograph taken of her cousins Raghda and Ayat. They were shopping when a suicide bomber detonated his vest a few feet away, killing them and their mother, Hazar's aunt.
"We have had so much tragedy," Hazar says.
"It feels like we are going backward day after day."
Wyoming: Ranch full of reminders of beloved son
It's March 21, 2003, Day 2 of the ground war.
Joe and Judy Childers are on vacation, driving across Texas from Lubbock to Killeen. The radio's reporting a Marine officer shot and killed at an oil installation just inside Iraq.
Neither Joe nor Judy say anything, but each has a premonition — it's Shane, always out front.
For six hours they drive, listening to the same report. But there's no name; the Marine's family has not been notified. Unknown to them, back in Wyoming, a Marine captain is at their door.
Finally the Childerses reach their daughter's house in Killeen. They're on the couch when four Marines walk into the living room. Joe knows what that means before the major begins, "On behalf of the commandant of the United States Marine Corps, I regret to inform you … " Five years later, the Childerses are experts on grief and students of healing.
Judy says a key to the latter is talking about Shane, which means finding someone to listen. But "death scares some people," she's found. They'd rather not discuss it.
Since their son's death, the Childerses have learned things about him — like how, while riding a bus in Paris, he defended a woman who was being hassled by thugs. How he helped fellow climbers on Mount Shasta in California during an overnight blizzard.
They've also learned how he died — shot from a civilian vehicle containing Iraqi soldiers. His last words: "I'm hit in the gut, Doc."
Doc was Noah Glanville, the medic standing next to him. "He was the best platoon commander I ever had, and I don't say that because he's dead," he says. "Some guys say they'd take a bullet for their men. He really would have."
He says most officers think they're above certain tasks. Childers was an enlisted man who made the rare jump to officer. "If he was bored, he'd sweep the floor," Glanville says.
Reminders of Shane are everywhere on the Childerses' 124-acre ranch. The patch he applied to the barn roof, the pile of dirt he left after installing the water system, the horses he broke. When Joe was mending fences, he used to daydream about Shane's next visit.
Now, he just thinks about what might have been.
"He had this aura about him," his mother says. "He tried to pack everything he could into his life. Maybe somehow he knew he'd only be here a short time."