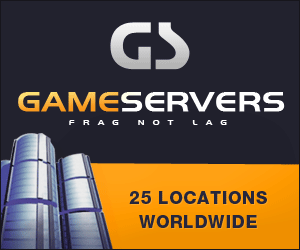 Arizona Daily Star (Tucson)
December 16, 2006
By Associated Press
KANDAHAR, Afghanistan — As British troops sped away from a suicide bomb attack that wounded three of their own, witnesses in this southern Afghan city say the soldiers opened fire, sending residents scurrying in fear of their lives.
Within minutes of the Dec. 3 bombing, one civilian lay dead and six wounded from the gunfire — one of seven times in the last month that NATO forces shot Afghan citizens. Seven people have been killed and 11 injured, eroding public support for the battle against a resurgent Taliban.
NATO says that in all the shootings, the soldiers acted in self-defense. Commanders call the deaths regrettable and label the run of incidents as "coincidence." Both new and experienced troops of different nationalities operating in various regions of Afghanistan have been involved in the shootings.
Taliban militants exploded more than 100 suicide bombs in the country this year, a more than fivefold increase from 2005, often targeting NATO forces in armored vehicles.
Most victims of NATO shootings are Afghan civilians — motorists who have failed to stop when ordered to do so, or people caught in the chaotic aftermath of bombings.
After the Kandahar bombing on Dec. 3, Said Ahmed, 30, a bakery worker, said he ran into his shop when he saw British soldiers coming down the street shouting and firing their guns.
"I saw one motorbike driver get shot, and he fell down onto the ground," Ahmed said. "It was a very scary moment."
Umer Jan, 38, who owns an electronics shop, described how people ran from the convoy.
"I saw the NATO forces firing their guns on civilians. I saw people leaving their vehicles and bicycles and running away," he said. "From both sides, civilians are the victims — from the bombing, and after the bombing."
Incident under investigation
A British spokesman said the soldiers fired in self-defense, and the incident is under investigation.
NATO has issued radio and newspaper advertisements warning Afghans to stay away from troop convoys. Last month, the alliance announced that more warning signs would be put on military vehicles.
Brig. Richard Nugee, chief spokesman for NATO's International Security Assistance Force, said soldiers have an "inherent right" to self-defense.
American soldiers said they've become more aware of the risks they face traveling across the country as attacks increased this year. "The numbers speak for themselves. The threat's out there," Lt. Jason DeSousa, 32, of Brookfield, Conn., said during a patrol.
Sgt. Manraj Singh, 22, of Storrs, Conn.,said gunners atop military vehicles have to trust their instincts and training when it comes to cars approaching at high speeds.
"These guys can save everybody's life," he said while sitting in the gunner's turret of an American Humvee. "For that split situation, it's his decision."