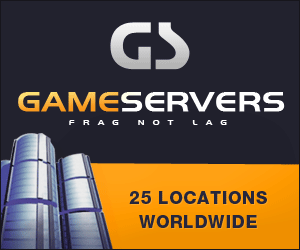 Washington Post
November 30, 2006
Pg. 14
Member Nations Pledge at Summit to Drop Some Restraints on Use of Troops

By Michael Abramowitz, Washington Post Staff Writer
RIGA, Latvia, Nov. 29 -- European NATO countries pledged Wednesday to remove some of the restrictions on combat by their troops in Afghanistan, officials here said, as the alliance sought to close ranks and bring new force to bear against a resurgent Taliban militia.
At the conclusion of a summit here, leaders of the 26 NATO governments declared that attaining peace and security in Afghanistan is now the "key priority" for a grouping originally formed to confront Soviet military power in the Cold War.
The Bush administration has been pushing for more troops in Afghanistan and fewer restrictions by NATO members on how those troops could be used. President Bush has said success in Afghanistan is possible only if members accept "difficult assignments." NATO has about 33,000 troops in Afghanistan, about a third of them American.
Tensions have risen within the alliance over the refusal of Germany, France and Italy to send their forces into southern Afghanistan, focus of the alliance's battle against the Taliban militia. The increasing violence there has raised doubts about the viability of Afghan President Hamid Karzai's government.
Restrictions on use of troops has reflected a reluctance by some member countries to get involved in a war that, with suicide attacks and roadside bombs, is coming to resemble the one in Iraq more.
A statement from NATO indicated that the leaders had agreed to remove some of the "caveats" that countries had placed on the use of their troops, though exactly how much will change remained uncertain.
Though Germany, France and some others have maintained restrictions that will largely keep their troops in the relatively calm north, the Netherlands and Romania removed limits on how their troops can be used. Some other countries offered more troops and equipment for the effort, officials said.
During a news conference, NATO Secretary General Jaap de Hoop Scheffer said that about 26,000 of the troops in Afghanistan were now "more usable" in combat and noncombat operations and that all member countries had agreed their troops could be called on in a crisis by British Lt. Gen. David Richards, NATO's Afghanistan commander.
"In an emergency, they will support each other. That is the most fundamental demonstration of NATO solidarity," de Hoop Scheffer said.
U.S. officials pronounced themselves pleased with the summit. "We heard new pledges last night, so I think the commanders have a great deal to work with," said Daniel Fried, assistant secretary of state for European and Eurasian affairs, briefing reporters on board Air Force One. "The fighting season, so to speak, is going to end with the coming of winter. The NATO forces in the south did a very good job. Now you're going to see NATO trying to consolidate its battlefield gains."
Fried and other officials said the challenges facing Afghanistan are more than military, and the NATO leaders called on other countries to step up economic support and help for reconstruction. "There can be no security in Afghanistan without development, and no development without security," the communique stated.
Afghanistan was a major focus of a dinner Tuesday night for Bush and other leaders gathered for the summit here. British Prime Minister Tony Blair briefed the others on his recent trip to Afghanistan, saying the operation there is of "crucial importance to our own security. NATO's credibility is at stake here."
White House counselor Dan Bartlett described Bush as pleased with the dialogue Tuesday night. There was a "clear understanding of the stakes in Afghanistan," Bartlett said.
Unlike some recent summits, this year's NATO gathering did not focus on the immediate induction of new member countries. But the leaders' statement indicated that they might issue invitations to three Balkan nations -- Croatia, Macedonia and Albania -- at the next gathering in 2008.
They also invited Montenegro, Bosnia and Serbia to join the alliance's Partnership for Peace program, a first step toward possible NATO membership. The alliance had previously indicated it would first require greater cooperation from Serbia and Bosnia in tracking down suspected war criminals from the ethnic wars of the 1990s.
NATO also declared its 25,000-member rapid reaction force to be fully operational. The force is designed to allow NATO to respond to crises around the world on short notice.