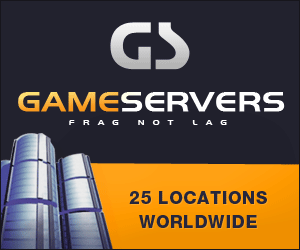 Washington Post
January 13, 2007
Pg. 12
Italians, Barred by Their Government From Combat, Stage a Day-Long Medical Clinic and Supply Depot, Part of a Larger Mission to Win a Region's Support
By Pamela Constable, Washington Post Foreign Service
SURJAI, Afghanistan -- Inside a green tent pitched on an ice-crusted field and guarded by armed troops, a young boy winced in pain Wednesday as a military doctor slowly injected medicine into his nose and cheek, red and swollen from the parasitic disease leishmaniasis.
Nearby, soldiers tossed sacks of rice, beans, tea and sugar into wheelbarrows pushed by local villagers. At a third spot, cargo trucks piled with firewood and tin stoves were surrounded by excited, shoving crowds until a local mullah carrying a list of names restored order.
"Andiamo!" -- Let's go! -- called a rifleman near the food supplies, beckoning to the next family in line.
Col. Antonio Maggi, who commanded the day-long operation by Italian troops in the snow-coated Mushai Valley, strode watchfully among the tents and trucks. He often stopped to chat with local elders, an interpreter at his side.
To Maggi, who heads NATO's 2,000-member Italian military contingent in Afghanistan, the day's humanitarian mission was a small piece of a long-term, strategic plan to win the support and collaboration of the valley's 20,000 inhabitants for the Afghan central government and the international troops who support it.
Like most of the 26 foreign military contingents that comprise the 20,000 NATO troops stationed in Afghanistan, the Italians have been banned by their government from conducting combat missions, except for 72-hour emergency sorties to aid other NATO forces.
Only British, Canadian and Dutch combat troops operate in the four southern provinces where clashes with Taliban insurgents are constant and dozens of foreign soldiers have died. A separately commanded mission of about 20,000 U.S. troops is based in eastern Afghanistan, conducting combat and aid operations.
But officials say the work of troops from Italy, Turkey, France and other nations, which are bringing security, training, aid and development to impoverished and potentially hostile areas of central and northern Afghanistan, can be more effective than military raids, which can invade homes, create casualties and alienate communities.
"This valley is important because there have been problems with security in the past," Maggi said. "Now we are present, listening to the people's problems, meeting with the leaders, bringing assistance, doing joint patrols with the police. Our message to everyone is that there can be no reconstruction in the valley without security."
Lying about an hour's drive south of Kabul, the capital, the Mushai Valley has a history of strategic importance in Afghanistan's succession of conflicts. Militia commander Gulbuddin Hekmatyar, who with U.S. backing fought Soviet troops during the 1980s, maintained his stronghold near here. Later, he turned against the Western powers and is today a renegade insurgent leader.
During the years of Taliban rule, from 1996 to 2001, some foreign Arab militia groups lived in compounds nearby.
The largely unprotected valley is just across a low ridge of mountains from the border with Pakistan. NATO and Afghan officials say insurgent fighters from the revived Taliban militia receive training and weapons there and then infiltrate Afghanistan to launch attacks.
One of Maggi's principal roles, since the Mushai operation began in October, has been to help recruit, equip and train local police. The Italians have provided them with pickup trucks, radios, boots and wool winter uniforms. They are also building a brick police and administrative headquarters to replace the rudimentary hillside compound that is now the government's only structure in the district.
"Things have changed a lot since the colonel came," said the Mushai police chief, Commander Arif. "We are in an open area where people can come across from Pakistan, and we had no checkpoints before. Now we have three new checkpoints, joint patrols and 112 police officers getting trained. The people are collaborating 100 percent, so the insurgents cannot do their work."
The skill level of the police is still low, and Wednesday's giveaway program was briefly marred when an argument broke out around a truck laden with firewood. One inexperienced policeman hit a man with his rifle, bloodying his nose and angering the crowd.
But in general, the welcome received here by Maggi's forces, who attend regular meetings with local leaders, has stood in sharp contrast to the angry resentment aroused last fall when U.S. combat forces staged a raid looking for Taliban and al-Qaeda insurgents. Residents said the troops entered houses at night, herded women and children outside in the rain and shot one civilian dead.
"They did many wrong things, and the people were unhappy," said Maulvi Shirin Agha, a senior cleric in the valley, who helped organize the aid distribution this week. "They were looking for al-Qaeda, but there has been no al-Qaeda here for the last five years. The Italians behave very well with the people, and everyone likes them," he said. "The Taliban can only dream of coming back."
Aside from the improved security, leaders in the Mushai Valley said they were most grateful to the Italians for providing free medical aid. The area has no clinics, and families said that when they take sick children to hospitals in Kabul, they are turned away or given inadequate treatment.
On Wednesday, parents lined up all day outside the tent clinic where Lidia Sarntaro, a doctor and Italian army lieutenant, treated their children for coughs, headaches, rashes and more serious ailments. Twice she administered a local anesthetic and removed shrapnel fragments from a child's arm, bending over a metal cot with a scalpel and gauze to stanch the bleeding.
Lala Gul brought in his son Akmal, 7, who was left with a fragment in his arm last year when a shell he and another boy were handling exploded.
Gul worriedly watched the boy's frightened face while Sarntaro stitched up his arm. The second boy waited outside.
"I took them to the city, but nobody helped us. All the doctors asked us for too much money," said Gul, a farm laborer with eight children. He said he was taking home a bundle of food supplies, though he did not fully understand who had donated them. "The elders told us to come here today to get help," he said. "It is free, so I am happy."