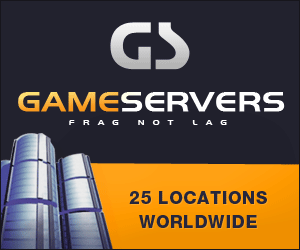 Seattle Post-Intelligencer
January 4, 2008 By Associated Press
KANDAHAR, Afghanistan -- A suicide bomber attacked Indian road construction workers and their Afghan police escorts Thursday in southwestern Afghanistan, killing seven and wounding 12.
The convoy had been traveling on a main road toward the city of Khash Rod in Nimroz province when it was hit by a remote-controlled bomb that was planted on a motorcycle, wounding one policeman, said Nimroz Gov. Ghulam Dastagir Azad.
The convoy stopped after the first explosion, and a suicide bomber set off a second attack, killing six policemen and an Indian worker, Azad said. Ten policemen and two Indian workers were wounded.
Insurgency-related violence in the first three days of 2008 has left at least 42 people dead in Afghanistan, including those killed in Thursday's suicide attack.
Afghanistan saw a record level of violence in 2007, with more than 6,500 people killed, according to an Associated Press count based on figures from Western and Afghan officials.
Also Thursday, al-Qaida announced that it would soon release a new video message from American-born member Adam Gadahn that would be the first message from the terror group in 2008.
"Coming soon by the will of God, an invitation to reflection and repentance," read a banner produced by al-Qaida's media wing, al-Sahab, and displayed on a militant Web site.
An image of the bearded Gadahn wearing a red-and-white checkered Arab scarf appears on the banner.
The California-born Gadahn, also known as Azzam al-Amriki, was charged with treason in the U.S. in 2006 and has been wanted since 2004 by the FBI, which is offering a $1 million reward for information leading to his arrest or conviction.
He last appeared on a video in August threatening new attacks on foreign embassies.
"The FBI and our intelligence community partners will review the latest tape for any intelligence value. The hunt for Adam Gadahn continues and we won't ever give up," FBI spokesman Richard Kolko said. "We are employing the full force of the FBI to find and arrest him."
Meanwhile, the U.S. military on Thursday returned the body of a Guantanamo Bay detainee who died of cancer to Afghanistan, a Pentagon spokesman said.
The remains of Abdul Razzak were repatriated to Afghanistan for "final disposition," said Navy Cmdr. Jeffrey Gordon, a Defense Department spokesman. Further details were not disclosed.
Razzak was diagnosed with colorectal cancer in September and had been receiving chemotherapy treatment since October, according to the U.S. military. He died Sunday.
The death of the 68-year-old Afghan at the prison marked the first time any of the more than 700 men who have been held at Guantanamo Bay has died from natural causes, the military said. Four inmates committed suicide.
U.S. authorities accused Razzak, who had been held at the base since early 2003, of being a leader of a 40-man Taliban unit -- an allegation he denied. No charges were ever filed against him.
The U.S. holds about 275 men at Guantanamo on suspicion of terrorism or of links to Taliban or al-Qaida.