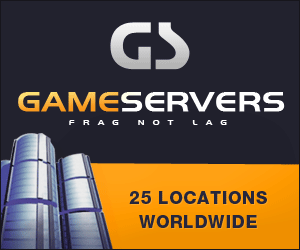 NPR
February 26, 2008
Morning Edition (NPR), 7:10 AM
STEVE INSKEEP: This morning, weíre going to take a look at a military leader who spends his days presiding over peace rather than war. Admiral Timothy Keating is commander of what he likes to call the most peaceful American military command in the world. It is the Pacific Command based in Honolulu. He spends his days preparing for, but trying to prevent conflicts in the huge Asia-Pacific region. But since there is not actually a conflict there now and there are conflicts in Iraq and Afghanistan, he struggles to get attention.
NPRís Mike Shuster has this profile.
MIKE SHUSTER: The Armed Forces Communications and Electronics Association was holding one of its periodic gatherings earlier this month in San Diego. Itís an opportunity for scores of defense contractors to show off their products like this video display of the Predator unmanned aerial vehicle.
The gathering attracts big name speakers, among them, Admiral Timothy Keating, commander of Pacific Command, who describes his area of responsibility for the lunchtime attendees.
ADMIRAL TIMOTHY KEATING [U.S. Navy]: Itís about 51 percent of the surface of the world, North Pole to South Pole, California to the India-Pakistan border. Weíve got the five largest armies in the world in or alongside our area of responsibility.
SHUSTER: The Pacific trade is enormous, Keating notes, 20 million cargo containers each year and then thereís the Straits of Malacca, Keating relishes describing the global importance of this strategic channel between Malaysia and Indonesia, less than two miles wide at its narrowest point through which pass some 15 million barrels of oil each day from the Persian Gulf to the nationís of East Asia.
KEATING: Ninety-five percent of the crude oil that goes to the Peopleís Republic of China, 94 percent to Japan, 95 percent of the oil for the important nations in northeast Asia.
SHUSTER: Its been a long voyage for Keating who graduated from the Naval Academy 37 years ago. Trained as a Navy flyer, he had tours of duty in the Pacific and in the Middle East, eventually rising to the position of Deputy Chief of Naval Operations.
Last year, Defense Secretary Robert Gates recommended his appointment to the top job at Pacific Command and Gates spoke at his appointment ceremony in Hawaii.
DEFENSE SECRETARY ROBERT GATES: He has established a record of accomplishment in a variety of complex and challenging assignments. He commanded a carrier group based in Japan and, later, the Navyís Fifth Fleet during Operation Iraqi Freedom and his most recent post as head of Northern Command and NORAD, he was responsible for guarding our homeland against a range of threats and means of attack from weapons of all kinds, some so small they could even fit inside a thimble.
SHUSTER: Keating was in the Pentagon on 9/11 and he commanded U.S. Naval forces in the Persian Gulf as the days counted down to the invasion of Iraq in 2003. He addressed his forces from the aircraft carrier Abraham Lincoln on the eve of the invasion.
KEATING: It has been a long cruise. There is almost certainly, not definitely, but almost certainly some very difficult work ahead of you. It could happen very soon within hours or days. It is in Saddamís hands.
SHUSTER: Keatingís previous assignments seem to have prepared him well for the Pacific Command. With all the enormous challenges facing the U.S. in the Pacific, Keating says he is most concerned about terrorism and that brings him into frequent contact with the predominately Muslim nations of the Pacific, such as Malaysia and Indonesia, states that are sometimes ambivalent about cooperating militarily with the U.S., he tells the defense contractors.
SHUSTER: It matters to them how we couch our terms about the global war on terror. They donít so much like this because, to them, there is an equation justified or not between global war on terror and global war on Muslims. They donít like the association. They are more comfortable with the concept of our struggle against violent extremists.
SHUSTER: In his post less than a year, Keating has traveled throughout the region and he has gotten good marks so far from many of the experts who follow U.S. policy in Asia, among them Ralph Cossa of the Pacific Forum in Hawaii.
RALPH COSSA [President, Pacific Forum]: He very much understands the Pacific region. He understands the importance of U.S. alliances and he also has a very balanced and very candid approach with the Chinese. Iíve heard wonderful things about him from the Chinese. They have a great deal of respect for him because they feel that he talks very direct and very straight with them.
SHUSTER: China is probably Keatingís most important responsibility. He has visited China twice in the past year. Keating spearheads the military to military contacts between the U.S. and China, contacts that began in the 1990s, but that were stopped by Donald Rumsfeld when he became Secretary of Defense.
Recently, China has opened up access to its military, in this case, to foreign journalists who were invited to an infantry base near Beijing not long ago and were treated to artillery exercises and demonstrations of hand-to-hand combat. Keating has had the opportunity to visit Chinese naval and command installations. He believes these contacts are key because China is rapidly modernizing its missiles, submarines and other weapon systems.
At a news briefing at the U.S. embassy in Beijing in January, Keating emphasized how important he believes contacts with the Chinese military are.
KEATING: We would like to increase the amount, the volume, the quality of these exchanges, so as to have a better fundamental understanding, military to military of the reason why they are developing these systems.
SHUSTER: One of the most pressing questions for the U.S. is to gain a better understanding of why China destroyed one of its defunct satellites last year with a land-based missile. This demonstrated to the world that China may be gaining the capability to wage anti-satellite warfare. It was on Keatingís agenda when he visited China in January. In an interview with NPR, Keating signaled he wasnít happy with the Chinese explanation.
What did you learn from your recent trip to China that might give you some better understanding of this particular incident?
KEATING: Not much.
SHUSTER: Keating has also been at the forefront of inviting Chinaís military leaders to see American aircraft carriers, nuclear submarines and other warships firsthand.
KEATING: We in the Pacific want everyone to understand our military preeminence all throughout the theater. Our showing them a little bit of our stuff is intentional and we think beneficial for those several reasons.
SHUSTER: Nevertheless, some of the military assets of the Pacific Command have been redirected to Iraq and Afghanistan. There are substantially fewer American troops stationed in South Korea, Japan and Hawaii than there were before 2003. When asked if that is a problem, Keating diplomatically says no. Privately though, there is a hot debate within the military about that, according to Kurt Campbell of the Center for a New American Security.
KURT CAMPBELL [Center for a New American Security]: Thereís quite a lot of tension between the various commands about how many, not only of our soldiers and ground forces are being taken from their assignments and their billets in the Asia-Pacific region and elsewhere to buttress our deployments in Iraq, but also other assets, intelligence assets and technical means are also being shifted in the direction of Iraq and Afghanistan and that causes persistent and probably growing anxieties.
SHUSTER: Campbell says if there is a crisis in the Pacific, the U.S. would have a tough time responding. Its Admiral Keatingís job to make sure a crisis in the Pacific doesnít happen.
Mike Shuster, NPR News.