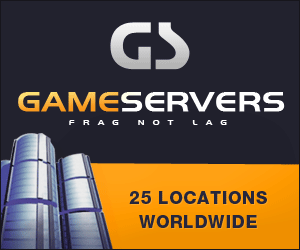 Norfolk Virginian-Pilot
April 19, 2008 By Louis Hansen, The Virginian-Pilot
NORFOLK--Adm. William J. "Fox" Fallon once led aviators to war in the Persian Gulf from the steel deck of the carrier Theodore Roosevelt.
A few years later, he commanded a carrier strike group supporting operations over Bosnia from the ship known as the Big Stick.
On Friday afternoon, flag bearers ringed part of the carrier's flight deck, the chairman of the Joint Chiefs of Staff and the secretary of defense paid tribute, and a diamond-formation of F-18 Super Hornets flew by low off the deck.
Fallon, 63, retired in a simple ceremony after a 41-year Navy career spent mainly on the East Coast, much of it in Norfolk and Virginia Beach. He departs as one of the few naval officers to hold four four-star posts: vice chief of naval operations, and commander of the Second Fleet, Pacific Fleet and finally Central Command.
Fallon, who flew jet fighter missions over Vietnam, was also one of the last active-duty combat veterans from that war.
Secretary of Defense Robert Gates noted Fallon's efforts to foster relations with nations as varied as China and Lebanon. "His suggestions, his thoughts, his candor have been valued," Gates said.
As commander of U.S. forces in the Middle East, Fallon became ensnared in controversy after an Esquire magazine article portrayed him as an opponent of President Bush's policies in the region. He offered his early retirement in March.
In an interview with The Pilot this week, he called the story disrespectful and inappropriate.
Adm. Mike Mullen, chairman of the Joint Chiefs of Staff, praised his longtime friend for his leadership in recovering dead and wounded soldiers after the Sept. 11, 2001, attack on the Pentagon.
"To my trusted friend, I say farewell," Mullen said.
Fallon identified and thanked many in the intimate crowd of about 300, which included family members and friends; several retired generals; admirals; enlisted sailors; mayors; and former members of Congress, although none from Virginia's current delegation.
His son, Lt. Bill Fallon, deployed as an aviator aboard the carrier Harry S. Truman, joined on a video hook-up.
A stickler for detail, Fallon insisted the gathering was not a retirement but a "transition ceremony."
"Today's a transition for this sailor," he told the crowd. "I'm retiring, but just from the Navy."
At the end of the hourlong event, Fallon ordered his flag taken down from the mast.
A sailor tugged a line, and the blue banner with four white stars slid down a final time.