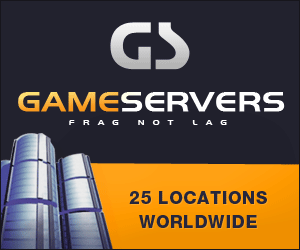 Washington Post
April 24, 2007
Pg. 12
Pentacle to Be Permitted on Tombstones in U.S. Military Burial Grounds

By Alan Cooperman, Washington Post Staff Writer
Facing lawsuits by veterans and their families, the Bush administration relented yesterday and agreed to allow the Wiccan pentacle -- a five-pointed star inside a circle -- on tombstones at Arlington National Cemetery and other U.S. military burial grounds.
The Department of Veterans Affairs previously had given veterans a choice of 38 religious symbols, including numerous forms of the Christian cross, as well as the Jewish Star of David, the Muslim crescent, the Buddhist wheel and an atomic symbol for atheism.
But, for nearly a decade, the department had refused to act on requests for the pentacle, without a clear reason. VA spokesman Matt Burns said that approximately 10 applications were pending from adherents of Wicca, a blend of witchcraft and nature worship that is one of the country's fastest-growing religions.
In yesterday's legal settlement, the VA agreed to grant all the pending requests within two weeks and to approve new ones on an expedited basis for 30 days. The department will also pay $225,000 to the plaintiffs for attorneys' fees.
"This is a complete capitulation by the administration," said Barry W. Lynn, executive director of Americans United for Separation of Church and State, which filed suit last year on behalf of Wiccan veterans.
The settlement stipulates, however, that the plaintiffs must not keep or disclose any documents handed over by the government during the discovery phase of the lawsuit. Lawyers familiar with the case said that some documents suggested the VA had political motives for rejecting the pentacle.
During his first campaign for president, then-Texas Gov. George W. Bush told ABC's "Good Morning America" in 1999 that he was opposed to Wiccan soldiers practicing their faith at Fort Hood, Tex. "I don't think witchcraft is a religion, and I wish the military would take another look at this and decide against it," he said.
Lynn, of Americans United, said references to Bush's remarks appeared in memos and e-mails within the VA.
"One of the saddest things is to learn that this wasn't just a bureaucratic nightmare, there was a certain amount of bigotry," he said. "The president's wishes were interpreted at a pretty high level. . . . It became a political judgment, not a constitutional judgment."
VA officials did not respond to requests to comment on Lynn's assertion.
The VA's agreement with Americans United also settles similar claims filed in a lawsuit by the American Civil Liberties Union.
"I am ecstatic," said plaintiff Kathleen Egbert of Laurel, who is seeking to place the pentacle on the tombstones of her parents, Abraham and Rosemary Kooiman, at Arlington National Cemetery. "It makes us equal in the eyes of the law again."