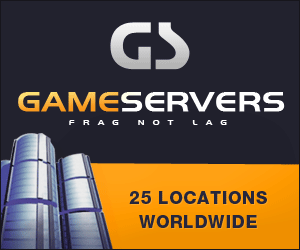 New York Times
March 24, 2009
By John Schwartz
PEORIA, Ill. — Ali Saleh Kahlah al-Marri, accused by the government of being a sleeper agent for Al Qaeda and held as an enemy combatant for almost six years, made his first appearance Monday afternoon in the courtroom where he will be tried on charges of providing aid to terrorists. He entered a plea of not guilty.
The trial, made necessary when the Obama administration switched the case from the military to the civilian legal system in February, should be completed by the end of the year, said Judge Michael M. Mihm of Federal District Court. Judge Mihm questioned Mr. Marri at the 30-minute hearing to ensure that he understood the charges and scheduled further hearings with Mr. Marri's lawyers and those for the government.
Spectators in the courtroom were primed for what The Peoria Journal Star called the highest-profile trial in the city since the murder case of Richard Speck, who killed eight student nurses in July 1966. The long wooden benches in the high-ceilinged courtroom was nearly filled, and not just with representatives of the news media.
Erin McCarthy, a resident of nearby Pekin, was there with her 22-year-old daughter, Karen, who was home for spring break from Tulane Law School. Karen McCarthy had studied the Marri case in her constitutional law class, her mother said. "She saw on the local news that the hearing was happening here, and she said, 'Let's go!' " Erin McCarthy said.
Mr. Marri, a diminutive man wearing a white polo shirt and slacks, a white kufi cap and leg shackles, seemed pleased, after years in solitary confinement, to be around so many people. He turned in his chair and caught the eye of Cheryl Savage, the wife of a member of his legal team, Andrew J. Savage III, and smiled delightedly at her.
Before the hearing began, he nervously stroked his long beard, grabbing it in his fists and smoothing it downward into place.
His answers to the judge were brief. When asked his age, Mr. Marri said, "43, I think." When the judge said he had been told that Mr. Marri's English was excellent, Mr. Marri responded, "Good enough."
For Mr. Marri, it was a long road back to Peoria, where his tangled legal case began. A native of Qatar, he was arrested in Peoria in December 2001, having moved here with his wife and five children to attend Bradley University.
The arrest concerned accusations of financial fraud and other charges, but government lawyers would later argue that Mr. Marri was a "sleeper agent" for Al Qaeda who had met with Osama bin Laden and had pledged to come to the United States as part of a broader attack plan to follow Sept. 11. He arrived in this country on Sept. 10, 2001.
Eighteen months after his arrest, as Mr. Marri's trial approached, the government declared him an enemy combatant and transferred him from the Justice Department's custody to military detention. He was taken to a Navy brig in Charleston, S.C., and held in isolation. He was not charged with any crime with regard to that detention, and, in fact, Judge Mihm made sure that the initial charges against him were dismissed as part of the transfer agreement between the Justice Department and the Defense Department.
In December, the Supreme Court agreed to hear the case and scheduled oral arguments for April. In February, as the Supreme Court hearing approached, President Obama ordered Mr. Marri's transfer from the military back to the Justice Department. The case went back to Peoria, where Mr. Marri was indicted on two counts related to providing material support and resources to a terrorist organization.
After the hearing, Mr. Savage said that he had not yet seen the evidence the government has amassed against Mr. Marri but that his client had shown no signs of anti-American sentiment or bitterness in the five years he had known him.
"What we see," he said, "is not what they tell us he was like."
L. Lee Smith, another of Mr. Marri's lawyers in Peoria, said after the hearing that his client was "certainly glad to be back here — and back in the justice system."