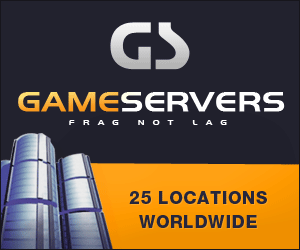 USA Today
April 25, 2007
Pg. 2
Pentagon Used Soldiers For Public Relations, Witnesses Tell Panel
By Tom Vanden Brook, USA Today
WASHINGTON — The Pentagon lied to create heroes from Iraq and Afghanistan, former Army private first class Jessica Lynch and the brother of former NFL star and Army Ranger Pat Tillman told a House committee Tuesday.
Kevin Tillman, who served in a Ranger unit with his brother, and Lynch testified as part of the House Oversight and Government Reform Committee's investigation into inaccurate accounts of the battlefield actions of Lynch and Tillman.
Army Spc. Bryan O'Neal, who had been in a nearby convoy when Tillman was killed by "friendly fire," testified that he was ordered not to tell Kevin Tillman how his brother died on April 22, 2004.
Lynch was badly wounded in Iraq in 2003; Pat Tillman, a corporal, was killed in Afghanistan.
Early versions of Lynch's capture and rescue, quoting unnamed U.S. officials, said Iraqi soldiers shot and stabbed Lynch, who fought back until she shot off her last round of ammunition and was captured. That made her seem like "little girl Rambo," Lynch said Tuesday.
In truth, she said, she was hurt too badly to fight. The narrative that described Tillman's actions, for which he was awarded the Silver Star, "was utter fiction," Kevin Tillman said.
Though several officers immediately suspected that Tillman had been killed by his fellow troops, the Army reported he was killed by enemy gunfire. Five weeks later his family was told otherwise, a delay the Army said was due to procedural mistakes.
Kevin Tillman accused the government Tuesday of "deliberate deception" to divert attention from bad news in Iraq, particularly the Abu Ghraib prison scandal.
Revelations about Abu Ghraib came to light April 28, 2004, on CBS'
60 Minutes II
and in the May 10, 2004, issue of
The New Yorker
.
O'Neal, who was next to Tillman when he was killed, testified that he was "100% positive" that friendly fire killed Tillman. O'Neal said he was told he would "get in trouble" if he told Kevin Tillman that his brother was killed by U.S. troops.
O'Neal also told the committee that the statement he filed on the incident had been altered. It was later used as part of the narrative supporting the medal Tillman was awarded.
Last month, the military concluded that nine high-ranking Army officers, including four generals, made critical errors in reporting Tillman's death but that there was no cover-up of the facts.
Tillman's military service and death attracted attention because he gave up a multimillion contract with the NFL's Arizona Cardinals to join the Army after the Sept. 11, 2001, terrorist attacks.
Lynch said she still suffers bladder and kidney problems from her injuries and needs a brace to stand.
Committee Chairman Henry Waxman, D-Calif., said the hearing was intended to hold the government to account.
Rep. Tom Davis of Virginia, the panel's ranking Republican, said evidence about Tillman's death had been destroyed.
"The truth about Jessica Lynch and Patrick Tillman is heroic enough," Davis said. "There is no need to embellish it."