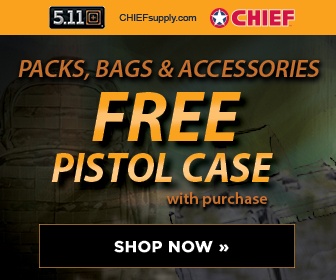 New York Times
January 17, 2008 By Judy Dempsey
BERLIN — The Czech Republic and the United States are within months of signing three framework agreements on the deployment of the Pentagon's missile shield, Karel Schwarzenberg, the Czech foreign minister, said Wednesday.
One agreement would be related to the deployment of radar installations on Czech territory, he said. The second would involve American and Czech companies cooperating on research, development and the deployment of the ballistic missile defense system. The third would establish the status of United States forces stationed on Czech territory.
"We hope to conclude the negotiations on the text by the end of spring," Mr. Schwarzenberg said, referring to the defense cooperation agreement. "The document should minimize the legal, trade and political limitations and create favorable conditions for establishing new ties and contacts between Czech and American researchers and businessmen."
The Czech announcement, during talks in Prague that included Lt. Gen. Henry A. Obering III, director of the United States Missile Defense Agency, and American and Czech defense contractors, came as Poland's new center-right government resumed talks with the United States over the terms for deploying up to 10 interceptors on Polish territory.
In talks on the missile shield, the Czech Republic has set much more modest demands than Poland has. It has requested that its companies be involved in some of the defense contracts, as well as the development of the system.
Poland is asking the United States to contribute to financing and modernizing Poland's air defense system. The Polish demands, which were presented this week during talks in Washington between Defense Secretary Robert M. Gates and his Polish counterpart, Bogdan Klich, are being considered by the Pentagon.
"This is about our American friends contributing to modernizing our air defense system," Mr. Klich said Wednesday after two days of talks.
Poland still has some cards to play. Prime Minister Donald Tusk has said that he will withdraw the remainder of Poland's 900 troops from Iraq this year. He has also said he will enhance the military's presence in Afghanistan. Warsaw has 1,200 soldiers in Afghanistan and is prepared to send 400 more in the coming months, according to the Polish Defense Ministry.
The Pentagon said this week that it would send 3,200 more troops to Afghanistan, after repeated requests by NATO commanders for additional forces. The troops are expected to serve in Afghanistan for seven months, raising the total number of American forces there to about 30,000. But United States defense officials said that they expected other NATO allies to respond accordingly.
"We're going to need our allies' help to either back fill this deployment or to perhaps match us in the numbers we're putting forth," said Geoff Morrell, the Pentagon press secretary.
Commanders of NATO's International Security Assistance Force in Afghanistan have said in the past that they require 7,500 more troops to confront Taliban insurgents and to help train new Afghan soldiers and police officers, Mr. Morrell said.