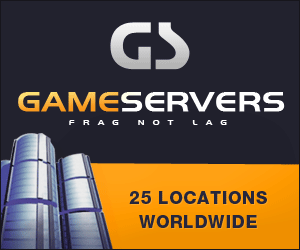 Baltimore Sun
June 6, 2007
Applications are down 20 percent for African-Americans since 2001
By Bradley Olson, Sun Reporter
The number of African-Americans applying to the Naval Academy has dropped nearly 20 percent since 2001, confounding school officials who presented a smattering of statistics to a civilian oversight board yesterday.
Senior academy officials said minority applications have rebounded slightly in the past year, but had no explanation for either change.
"Right after 9/11, everything improved dramatically for a couple years, and then in 2004 ... overall applications dropped and minority applications did as well," Bruce Latta, the academy's dean of admissions, said during a break in the Board of Visitors meeting in Annapolis. "The numbers just haven't recovered as quickly in that group [African-Americans] as in other groups."
The presentation came just weeks after Air Force Academy leaders complained about the Pentagon's plan to eliminate a written policy that gives "primary consideration" to women and minorities for admission to preparatory schools affiliated with the nation's service academies.
Naval Academy officials have said that the change would not affect admissions at their prep school in Rhode Island, which is known as a vehicle to enable minorities, athletes and enlisted personnel to prepare for the rigors of academy life.
The student population there is composed of 40 percent minorities, compared to 22.6 percent at the Naval Academy. Of the approximately 1,200 freshmen admitted annually, about 20 percent come from the prep school.
Even with a boost of candidates from the prep school, the number of black Naval Academy applicants dropped from 1,033 in 2001 to 853 this year. That represents a 25 percent jump from last year. Overall applications spiked 12 percent compared with 2006, reaching 12,003 as of May 30.
African-Americans have a 77 percent graduation rate, more than 30 points higher than national college averages. The academy's minority graduation rate this year was its best since the school began tracking that statistic in 1980. In another record high, the academy graduated 85 percent of its seniors this year.
Still, the black population at the academy -- 5.9 percent -- falls below the Navy's 7.9 percent proportion of black officers, and well below the Navy's African-American enlisted population, which is at 21 percent, according to figures presented at the meeting.
"We are working hard on marketing ourselves so we can penetrate some of the communities where we haven't had good representation, but I don't know right now that I can correlate that to anything specific," Latta said.
The Naval Academy, and the Navy, developed a poor reputation in black communities because of historic barriers to African-Americans on ships or in Annapolis. Wesley Brown became the first black graduate at the academy in 1949. West Point's first black graduate, Henry Flipper, was commissioned an officer in 1877.
According to several recently published histories, the academy stepped up diversity programs at the behest of President Lyndon B. Johnson in the 1960s and has largely moved past those perceptions, reaching a proportion nearly equal that of the nation's other service academies.
Yesterday, academy officials stressed the need to graduate a diverse group of students so they could lead an almost 50 percent minority population in the enlisted ranks and reflect the proportions of African-Americans, Hispanics and other minorities in the U.S. population.
Vice Adm. Rodney P. Rempt, the departing superintendent, noted that each service academy has had success recruiting different minority populations: West Point with African-Americans, the Air Force Academy with Asian-Americans and the Naval Academy with Hispanics, who make up 9.4 percent of the student body.
"It's a little hard to put your finger on why that's the case," he told board members, adding that school officials are always seeking inroads in communities with minorities that would be qualified but "might not have heard about the Naval Academy."
Still, he said, the academy should do more to keep up with changing demographics in the country.
"We can pat ourselves on the back and say 'Hey, this is great,' but the reality is that the Navy is challenging us to look at the demographics and the way the country is going," he said. "We need to keep making progress to ensure that we're reaching out, providing information and encouraging people. ... We're in competition with all the other good schools in the country for the relatively small number of minority applicants who can come in and succeed."