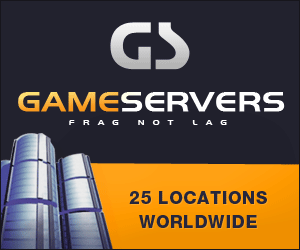 Colorado Springs Gazette
May 29, 2007 By Tom Roeder, The Gazette
They were the first Air Force Academy class not greeted by the famous sign that read, "Bring Me Men."
The class of 2007 graduates Wednesday at Falcon Stadium after experiencing the most sweeping changes in the history of the school.
"It started in basic cadet training. We've been hit with everything you could imagine," said senior cadet Ryan Moss.
This year's graduates arrived at the height of the 2003 sexual assault scandal, when dozens of female cadets claimed their complaints of sexual assault were being mishandled or ignored. Members of the class of '07 learned to be officers amid an academy in flux as administrators scrambled to make major policy changes in response to one crisis after another.
After the sexual assault claims, the academy superintendent and commandant of cadets were replaced. New leaders were handed 165 directives — an "Agenda for Change" — to improve the school months before the class of '07 arrived.
"We sort of came in as it started," said senior cadet John Davis. "We haven't known anything but change."
The directives killed the "Bring Me Men" sign and replaced it with a list of "core values." Yelling during basic training was banned. Cadets were separated by gender during training. Hazing rites, including the "recognition" tradition that was in essence "hell week" for freshmen, were outlawed.
"It was a big deal," recalled senior cadet Angela Sheffield.
Classes on sexual assault awareness started on the cadets' first day.
Tougher than enduring the policy changes was watching the academy get a public flogging in the media and before Congress, said Josh Gramm, who served as the cadet wing commander this spring.
"It was hard on our pride," he said.
And the turbulence continued.
In early 2004, 265 members of the class of '07 were questioned about allegations of widespread cheating on a military etiquette test — 26 were implicated and two resigned. Training on the school's honor code, which forbids lying, cheating and stealing, was overhauled.
Months later, the first allegations of religious intolerance arose at the academy, prompting more than a year of investigations that found that although there was no outright discrimination, leaders allowed a climate that favored evangelical Christians.
Academy spokesman Johnny Whitaker said the troubles led to necksnapping change for the class of '07, but laid a foundation that will give a measure of stability to future cadets.
"Each one resulted in a series of changes and as the changes came and the new programs were implemented, we've become a better institution," Whitaker said.
In fact, the most recent changes have involved attempts to bring back programs that were eliminated when they arrived.
"Recognition" is back in milder form, along with a handful of other traditions that including pranks known as spirit missions.
Whitaker said the return of those traditions, though, won't resurrect past problems.
"We bring things back that make sense if they fit into our training goals," he said.
Gramm said all the turmoil seen by members of the class of '07 gives them a leg up as the enter the military of a nation at war.
"It was difficult, but it made us stronger," he said.