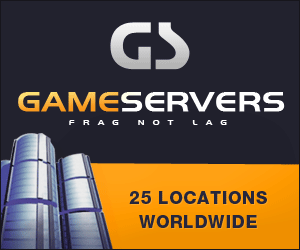 Los Angeles Times
March 21, 2009
Since President Calderon's deployment of troops in the war against drug trafficking, allegations of illegal searches and arrests, rape and torture have risen, rights groups say.

By Ken Ellingwood
Reporting from Mexico City — Reports of rights violations by the Mexican army have shot up during the two years that President Felipe Calderon has deployed troops nationwide to battle drug traffickers, a coalition of human rights activists said Friday.
The allegations include illegal searches, arrests without cause, rape, sexual abuse and torture, eight Mexican and international rights groups said in a report prepared for presentation to the Inter-American Commission on Human Rights in Washington.
In 28 cases, the report said, the alleged violations resulted in death.
The groups said the number of complaints to Mexico's National Human Rights Commission jumped to 1,230 last year, from 182 in 2006. Calderon launched his anti-crime offensive in December 2006, and assigned the army a leading role.
"Every day we hear of a new complaint against the army, many of them very serious," said Luis Arriaga Valenzuela, representing the Miguel Agustin Pro Juarez Human Rights Center. "However, we have not heard of any guilty sentence being handed down."
Calderon has dispatched more than 45,000 soldiers and 5,000 federal police to hot spots around the country in the war against traffickers. Troops guard checkpoints, carry out searches and raids, and provide security at crime scenes.
More than 7,000 people have been killed in drug-related violence in the last 15 months, according to government and media estimates.
Calderon describes the deployment as a short-term answer to the problems of chronic corruption, poor training and inadequate equipment facing police departments at the state and municipal level.
Some Mexicans credit the military with helping stanch bloodshed in places such as the border city of Nuevo Laredo, but many fear that using troops as a domestic police force will lead to abuses.
Critics say the military seldom charges troops accused of rights violations. "Mexico's system of military justice lacks autonomy and impartiality," the groups say in Friday's report.
Mexico's military says that it takes rights allegations seriously and has lodged charges against soldiers when it has found probable cause. In some instances, the Defense Ministry has paid compensation to the victims. The army has said human rights considerations have been included in military training.
Some rights activists cite alleged abuses as grounds to oppose the U.S. government's three-year aid package for Mexico, known as the Merida initiative.
Congress last year approved the first $400-million installment after softening rights provisions that Mexico had protested.