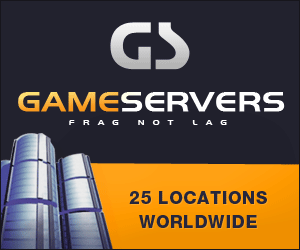 Washington Times
February 7, 2007
Pg. B3
Army colonel charged with failure to halt abuse

By David Dishneau, Associated Press
The only U.S. military officer charged with crimes in the Abu Ghraib prison-abuse scandal would stand trial in July, under a tentative schedule set at a hearing yesterday.
Army Lt. Col. Steven L. Jordan, former director of an interrogation center at the prison in Iraq, would be tried from July 9 to July 20 at Fort Meade in Maryland, according to the schedule set by the judge, Army Col. Stephen R Henley. The judge also ordered a pretrial hearing March 12 at Fort McNair in the District.
Col. Jordan, 50, is seeking dismissal of eight charges, which carry up to 22 years in prison. The judge deferred ruling on Col. Jordan's claim that the government had exceeded a 120-day limit between charging him April 28 and arraigning him Jan. 30. The rules allow for exclusions.
The judge likely will rule within days on the dismissal motion, said Lt. Col. Patricia Lewis, a military justice specialist.
Col. Jordan, a reservist from Northern Virginia, isn't in custody but remains on involuntary, extended active duty at the Intelligence and Security Command at Fort Belvoir, Va.
Col. Jordan directed the interrogation center at Abu Ghraib in fall 2003.
He is accused of failing to exert his authority as prisoners were stripped naked, photographed in humiliating poses and intimidated by military dogs. He also is accused of lying to investigators about abuses he is said to have witnessed.
The charges include cruelty and maltreatment, disobeying a superior officer, dereliction of duty and making false statements.
Col. Jordan's defense at a hearing in October was that he had no operational control over investigations and spent much of his time at Abu Ghraib trying to improve soldiers' living conditions.
Capt. Samuel Spitzberg, the leader of Col. Jordan's three-man defense team, argued that Col. Jordan, a divorced father of three, has suffered ostracism and forced separation from his family as a result of having his active duty extended since the Abu Ghraib investigation began in early 2004.
"It has been years since Lt. Col. Jordan has been waiting and waiting and waiting to find out what happens, and the emotional strain of that cannot be ignored," he said.
The prosecution team yesterday gained a third member, Capt. Stefan Wolfe, an Army lawyer assigned to the Military District of Washington.
The only witness called was Col. Thomas A. Allmon, a garrison commander at Fort Myer, Va., who acknowledged that he had considered recommending in December that Col. Jordan's case be handled as an administrative, rather than criminal, matter.
But Col. Allmon changed his mind and recommended a general court-martial after conferring with both sides and the officer who presided in October at Col. Jordan's Article 32 hearing, the military version of a preliminary hearing.