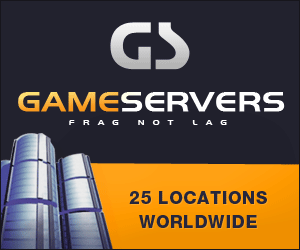 Aerospace Daily & Defense Report
May 9, 2007
The U.S. Missile Defense Agency (MDA) and the industry team behind the Airborne Laser (ABL) program are mobilizing to try to persuade Capitol Hill to reverse the $400 million cut to ABL's $549 million fiscal 2008 budget levied by House defense authorizers.
"We're working with the Hill to mitigate their concerns," MDA spokesman Chris Taylor told The DAILY.
The ABL cut was part of an overall reduction of $764 million to MDA's $8.9 billion budget request authorized by the House Armed Services Strategic Forces subcommittee last week. The full House Armed Services committee is set to mark up the FY '08 defense bill May 9.
Although the potential fallout of the ABL cut still is being assessed, the mark clearly would "cripple" the program and have a "significant" effect on its schedule, according to Boeing ABL Program Director Greg Hyslop.
The industry team plans to emphasize ABL's recent technical accomplishments, giving lawmakers "the same message we've been carrying to the Hill consistently over the past several years," Hyslop said during a teleconference with reporters May 8.
ABL had been building up to its first planned test shot at a live missile, which recently slipped from 2008 into 2009. That slip is manageable within the constraints of MDA's budget requests for the program, Hyslop said.
By the end of this year, low-power flight tests for ABL's beam control/fire control system will be complete, and integration of the high-power laser in the 747-400 ABL aircraft will begin. Though the schedule for the shootdown test has slipped many years since the program began in the 1990s, Boeing argues that the schedule has remained relatively stable in recent years.
"ABL technical risk has been substantially reduced as a result of previous investments by both democratic and republican administrations and congressional guidance," Hyslop said in a statement. "Given the importance of the boost-phase mission and the proximity of demonstrating ABL's capabilities, it would be imprudent to cripple or terminate this program just when we are on the cusp of demonstrating ABL's capability."
ABL is MDA's primary program for boost-phase missile defense, and the agency had planned to spent $5.1 billion total on the program from its beginning in 1996 through the proposed 2009 shootdown.
Boeing is the prime contractor for ABL, which would use a Northrop Grumman-built chemical laser installed in a 747 freighter to shoot down enemy missiles shortly after launch. Lockheed Martin provides the beam control/fire control system. By this summer, the team plans to deliver an updated cost estimate for a proposed second ABL aircraft.
-- Jefferson Morris