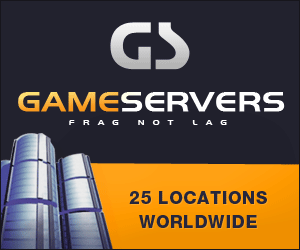 USA Today
April 9, 2007
Pg. 1
Typical Case Illustrates The Ever-Present Fear As Thousands Vanish — Then Turn Up At morgue
By Rick Jervis, USA Today
BAGHDAD — The nightmare for Adnan Mahmoud Shukur and his family began with a crude, handwritten note slipped under their garage door.
Shukur never thought he would be targeted by the sectarian death squads sweeping Baghdad. He was a Sunni Muslim but was happily married to a Shiite. He had six kids. He helped his neighbors, regardless of their religious affiliation, buy kerosene to heat their homes. He disdained politics.
So when the anonymous note came, ordering his family to move out of their home immediately, Shukur simply tore it to pieces. "He was very stubborn," said Shukur's nephew, Mohammed Noural-Din Mahmoud. "And very brave."
Several weeks later, on Feb. 4, gunmen forced Shukur into the trunk of a BMW while he stood near a gas station, Mahmoud said. Shukur's 13-year-old son watched as the car sped away, then rushed home to tell his family.
Two days later, they learned Shukur had been killed.
Thousands of Iraqis have suffered similar ordeals. A U.S.-led plan to secure Baghdad, launched shortly after Shukur was abducted, has focused on halting such violence between Sunnis and Shiites.
"The first step for success is to do something about the sectarian violence in Baghdad so (Iraqis) can have breathing space in order to do the political work necessary … to achieve reconciliation," President Bush said in February as the crackdown got underway.
Bush added that if Iraqi politicians could work out their differences, "it would hasten the day" that U.S. troops could leave Iraq.
The U.S. force in Baghdad is to increase by more than 17,000 troops by early summer to allow for increased patrols and checkpoints.
The stepped-up U.S. presence has helped reduce the daily body count at the overcrowded Baghdad morgue, according to statistics compiled by the Associated Press. But roughly 20 bullet-ridden corpses still turn up each day.
Lost in the statistics are stories such as Shukur's that show how each kidnapping shatters a family and deepens hatred between Sunnis and Shiites. When someone disappears, his or her loved ones begin an agonizing odyssey of their own, searching morgues and hospitals and waiting by the phone.
Sometimes, there is a ransom note. On rare occasions, a victim will miraculously reappear. Often, the entire family is in danger.
Shukur's wife, Sadia al-Jelawi, still isn't sure why her husband was targeted. "He loved working, and he loved his family," al-Jelawi said. "He was very open with people. He was popular with them."
In retrospect, Shukur's popularity may have cost him his life. A robust, jocular man with a thick black mustache and an affinity for jokes, he was the type who attracted attention — both good and bad.
Shukur and al-Jelawi met when they were engineering students at Baghdad University. Like thousands of Iraqis, they married despite belonging to different Muslim sects. They settled in the capital's Saidiyah neighborhood, where Sunnis and Shiites lived together in relative harmony.
Under Saddam Hussein, Sunnis held most government jobs and enjoyed special privileges. But Shukur didn't see the world in sectarian terms, his wife said.
"He wasn't interested in politics," she said. "His children, his family, his neighbors — those were his priorities. He just wanted to help people."
Shukur landed a good job as an engineer with Iraqi Airways. He used his comfortable salary to purchase several homes around Baghdad and rent them to Sunnis and Shiites alike — anyone who could pay the rent, al-Jelawi said.
A religious man, he also bought an orange grove in Baqouba, north of Baghdad, and built a Sunni mosque on the property, she said.
After the fall of Baghdad in 2003, Shukur joined the local government council to help neighbors overcome shortages of kerosene and electricity, al-Jelawi said.
Then, last November, the note arrived under the garage door.
Whoever wrote it said that they knew Shukur worked at Baghdad's airport, and the note gave his tribal name, al-Mashadani, a well-known Sunni clan. Tribal names are the most common way for Iraqis to determine whether an individual is Shiite or Sunni.
Soon thereafter, Shukur started behaving as if he knew his life was in danger. One afternoon, Shukur gave his wife two lists: one of people who owed him money, and the other of people he owed money to.
If anything should happen to him, Shukur instructed his wife, she should immediately put the family's finances in order. Two days later, he disappeared.
Shukur's neighborhood was regularly patrolled by members of the Mahdi Army, said Mahmoud, Shukur's nephew. The Shiite militia had set up checkpoints nearby, and a few Sunni neighbors had vanished under mysterious circumstances before Shukur's kidnapping, Mahmoud said.
The U.S. military blames the Mahdi Army, which is controlled by the radical Shiite cleric Muqtada al-Sadr, for much of the sectarian violence plaguing Baghdad. Through intimidation and murder, the militia has sought to clear many Baghdad neighborhoods of Sunnis, the military says.
Sunni insurgents often strike back with car bombs in Shiite-dominated neighborhoods. The cycle of violence has killed thousands of Iraqis during the past four years.
The U.S. strategy is to clear neighborhoods of militants, then establish a greater U.S. and Iraqi security presence in those areas to keep them from returning. That fosters trust among neighbors and emboldens them to point out troublemakers, said Army Brig. Gen. John Campbell, deputy commander of U.S. troops in Baghdad.
"People feel better about it. They interact with you more," he said. "And it changes the whole dynamics."
For Shukur, help came too late.
On the morning of Feb. 4, he planned to go to a gas station in the neighboring district of Baya'a to collect several hundred liters of kerosene and bring it back to his neighborhood.
Shiite neighbors urged Shukur not to go, saying Mahdi Army men had been asking about him. Shukur waved off the threats and picked up his son, Mahmoud, from school.
While Shukur was at the station waiting for a tanker to fill with kerosene, a car with four men pulled up outside, al-Jelawi said, recalling her son's account of the incident. They wore traditional Arab headdresses and brandished assault rifles and pistols.
Two of them blocked the street while the others aimed their weapons at Shukur and forced him into the trunk of their car. They sped off.
Shukur's son flagged a taxi and returned home to tell his mother what had happened.
Al-Jelawi felt her life come unhinged. She broke into shuddering wails.
"The father is like a tent. It covers and protects the whole family," she said. "If we lose him, we're like a ship drifting in the sea."
The police arrived quickly. They took Shukur's son back to the gas station and questioned some witnesses. But they said there was nothing else they could do.
Hoping her husband had been kidnapped for money, al-Jelawi waited two days for a ransom call. None came.
On Feb. 6, al-Jelawi went to the Baya'a police station. The officer on duty sat her at a computer and asked her to look at photos of recently recovered bodies.
The first image was of a man who looked vaguely familiar. His face was swollen, yellowish-pale, she said. His eyes were sunken. Brain matter clumped from a wound behind his head. Two small exit wounds were on his cheeks.
Then she saw his familiar gray shirt and realized: This was a photo of her husband.
"At first I didn't believe it," she said. "I said, 'No way that's my husband. It can't be him.' I'm his wife, and I couldn't recognize him."
Police told her Shukur's body had been brought in two days earlier, the day he disappeared. His body was now at the morgue.
Al-Jelawi wanted to go directly there, but Shukur's brothers and relatives were Sunnis like him and refused to go. The morgue was guarded by Mahdi Army militants. It was too dangerous, they said.
A Shiite neighbor finally volunteered to take her. Thus began a new phase of al-Jelawi's nightmare — one in which her own life would be in danger.
The Baghdad morgue is a squat, one-story building next to the Health Ministry in central Baghdad. It has overflowed with victims of sectarian violence over the past year, said Bob Lamburne, director of forensics at the British Embassy in Baghdad, who is helping to modernize the facility.
At the height of the sectarian killings last year, so many bodies arrived that they were crammed into refrigerated units, stacked in offices and laid out in the yard outside, Lamburne said.
In December, Lamburne gave the morgue $2,000 from his own budget to buy disinfectant. The drains inside had clogged and workers were splashing through a 2-inch slush of blood and body fluids.
"It was dreadful," Lamburne said.
The daily body count has since dropped, but the facility is still overburdened, Lamburne said.
Polaroid shots of the victims' faces are tacked to a wall outside so people can scan them for missing relatives. About one in four corpses are never identified, he said.
Mahdi Army gunmen patrol the premises and intimidate Sunnis, Lamburne said. "Sunni people don't go there," he said. "They feel if they go, they'll end up (dead) there as well."
Al-Jelawi is a Shiite, but she feared she might never recover her husband's body if they found out he was Sunni. And what would the Mahdi Army think of their mixed marriage?
Holding her breath, she pushed through the swinging doors into the morgue.
She had received strict instructions from her family. Her Shiite neighbor, Saad Mahmoud, was to do all the talking. She was not to show any emotion when she found the body.