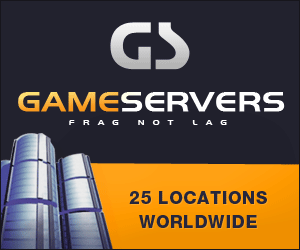 Los Angeles Times
January 11, 2007
American and Iraqi forces continue assault in Sunni neighborhood. Three U.S. troops slain.

By Louise Roug, Times Staff Writer
BAGHDAD — Suicide bombers, planted explosives and mortar rounds killed at least 99 Iraqis and wounded 26 across the country Wednesday. The U.S. military said three American troops had been killed in Al Anbar province the day before.
In downtown Baghdad, U.S. and Iraqi troops continued to search for suspected guerrillas in the largely Sunni Arab Haifa Street neighborhood, making 15 arrests on the second day of an offensive, Iraqi officials said. The assault was launched Tuesday on fighters who had taken control of the three-mile stretch near the heavily fortified Green Zone, home to the Iraqi government and the U.S. Embassy.
A Ministry of Defense official said raids and searches had concluded Wednesday afternoon. Iraqi troops found four bodies in rubble, apparent casualties of Tuesday's fighting in which at least 51 suspected militants were reported killed.
Despite the central Baghdad crackdown, 50 bodies were found in a neighborhood near Haifa Street. Ten more corpses were discovered across the Tigris River in the Rusafa neighborhood. All appeared to have been shot execution-style, Iraqi officials said.
Elsewhere in the downtown area, a bomb blast injured two people. A second bomb damaged water pipes near the Sadr City neighborhood, cutting off supplies to parts of the mostly Shiite Muslim district. Three people were injured by a third blast. The night before, a family of four was killed by a mortar round in Sadr City.
Four mortar rounds struck a house in east Baghdad on Wednesday, killing two people and injuring two.
In Mahmoudiya, south of the capital, two car bombs destroyed a gas station, killing one person and injuring three, not far from where the city council was meeting, Iraqi officials said.
Gunmen attacked a caravan of Shiite pilgrims heading toward the southern city of Karbala, killing 11 and injuring four.
In the north, a suicide car bomber detonated his explosives close to a convoy carrying the mayor of Tall Afar, killing one person and injuring three police officers, Iraqi officials said. The mayor survived.
In downtown Tall Afar, a suicide bomber wearing a vest packed with explosives killed four people and injured a dozen. In Mosul, police recovered three bodies from various neighborhoods.
In Babil, south of Baghdad, authorities recovered five bodies.
Near the Syrian border in Al Anbar province, four bodies were found. All bore signs of torture.
In Diyala province, where 1,000 U.S. and Iraqi troops have engaged in a weeklong offensive, forces recovered caches containing 1,172 Katyusha rockets, 1,039 rocket-propelled grenades and 171 missiles, among other weapons, U.S. commanders said.
U.S. and Iraqi forces have swept through more than 124 square miles of farmland and palm groves, zeroing in on tunnels and canals that were the scene of fierce fighting in November.
Times staff writers Saif Rasheed and Saif Hameed in Baghdad and a special correspondent in Mosul contributed to this report.