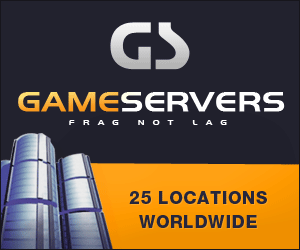 CBS
September 6, 2008
CBS Evening News (CBS), 6:30 P.M.
RUSS MITCHELL: Any memorial structure at Ground Zero is years away, but next week the Pentagon will dedicate its memorial to those who lost their lives in the attack on Washington that same day.
National security correspondent David Martin has a preview.
DAVID MARTIN: Thereís a bench for each of the 184 people who died here, starting with the youngest, three-year-old Dana Falkenberg. She perished aboard the plane along with her eight-year-old sister Zoe and both parents.
JULIE BECKMAN [Co-Designer of 9/11 Memorial]: (From tape.) We were looking for the most timeless way to remember everyone. We felt alphabetically may not mean so much into the distant future, but understanding peopleís ages and where they were in their lives when their lives ended is something that can live on for generations.
MARTIN: Julie Beckman designed the memorial, along with her husband, Keith Kaseman. Take a tour with them and you immediately see that what looks like a random array of benches is anything but.
The first really specific thing that strikes me anyway is that this is the path of the plane.
KEITH KASEMAN [Co-Designer of 9/11 Memorial]: (From tape.) Right.
MARTIN: And thatís where the plane went in, and it came in at that angle. So that obviously is deliberate.
KASEMAN: (From tape.) Right.
MARTIN: Water, the symbol of life, runs beneath each bench.
BECKMAN: (From tape.) Itís got elements of life and a tactile nature that really reminds visitors that they are still alive and they are here and they can come here and have their own thoughts and their own interpretations of what happened that day.
MARTIN: This is the most visible memorial to the people who died here on 9/11, but there are many, many others.
ABRAHAM SCOTT [Widower of 9/11 Victim]: (From tape.) We have given out a total of Ė about $130,000 scholarships to about 40-some recipients.
MARTIN: Abraham Scottís wife Janice died inside the Pentagon. Using donations he raises on his own, heís helping to put kids through college.
SCOTT: (From tape.) It just brings joy to me when I get a letter from the recipient saying that itís real good what youíre doing in memory of your wife.
MARTIN: For James Laychak, who lost a brother here and raised $22 million to build the memorial, the dedication ceremony is bigger than one person.
JAMES LAYCHAK [Lost Brother on 9/11]: (From tape.) Itís a celebration of their families. Itís a celebration of the American spirit, you know, and how we come together and accomplish great things when we work together.
MARTIN: The designers set out to build a memorial that could mean different things to different people and in that, they have succeeded.
David Martin, CBS News, the Pentagon.