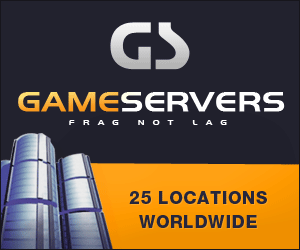 Miami Herald
May 28, 2008
Pg. 3
A Navy officer who entered the burning Pentagon on Sept. 11 to save lives has been named head of the complex that houses terror suspects.

By Carol Rosenberg
GUANTANAMO BAY NAVY BASE, Cuba -- On Sept. 11, 2001, Navy Capt. David Thomas plunged into the burning Pentagon and crawled through smoke and molten metal in search of a college buddy. The friend was lost, but Thomas emerged a hero for pulling other survivors from the wreckage.
Tuesday, Rear Adm. David Thomas, 50, took charge of the prison camps housing 270 war on terror prisoners at Guantánamo, among them five men accused of orchestrating the 9/11 attack on the Pentagon and World Trade Center.
''Dave is a hero of 9/11. As 18,000 people were running out of the Pentagon after that airplane hit, he was one of the few people running in,'' said Adm. James Stavridis, head of the Pentagon's Southern Command soon after presiding over Thomas' installation as commander of prison camp operations.
'Career and life'
Stavridis said he chose Thomas for the job because his ``career and life are much bigger than a single moment in the Pentagon.
''But what that moment shows you is his integrity and instinct and grace under pressure,'' he said.
For the record, the Defense Department decided months ago to make Thomas the eighth commander of the detention and interrogation program, known as the Joint Task Force Guantánamo.
Unforeseen, however, was the extraordinary timing.
A week from Thursday, the reputed al Qaeda kingpin Khalid Sheik Mohammed and four other former CIA captives will be brought to the Pentagon's war court complex here, miles from the prison camps Thomas now runs.
For the first time, a military prosecutor will formally charge them with war crimes alleging they conspired to dispatch, train and finance the Sept. 11 suicide hijackers.
Their charge sheet lists, name by name, the 2,973 victims from the World Trade Center, Pentagon and a Pennsylvania field. Number 2,831 on the indictment is Navy Cmdr. Robert E. Dolan, Thomas' Annapolis buddy he could not save.
In a brief first interview after taking command Tuesday, Thomas, a lanky 50-year-old second generation U.S. Navy officer, said his 9/11 heroism was of no consequence and that he sees his one-year assignment like any other.
It was all instinct, he said, calling Sept. 11, 2001, ``just a bad day for our country''-- not a formative experience in 27 years in the military.
''I am who I am, a trained sailor who sails ships at sea,'' he said. ``You run toward your shipmate in times of trouble.''
'All the same to me'
Thomas rejected the notion that, with the alleged perpetrators of 9/11 facing their first taste of military commission justice, there is a certain symmetry in his career.
''Whether they're some guy rolled up on the battlefield or the 9/11 conspirators, it's all the same to me,'' he said. ``In all candor, I'm here to execute the policy of our government. There is no connection between 9/11 and this job for me.''
Historical accounts describe Thomas and others as forming an impromptu rescue party in the moments after American Airlines Flight 77 struck the Pentagon at 9:38 that morning.
They crawled through smoke and rubble as molten metal and plastic rained down, slithered past live wires, never reached Dolan but helped others flee the disaster.
Never mind that in the terror of the moment, he ran toward the fire -- not with the crowds away from it. Nor that the fire-scorched uniform he wore that day is now part of the Smithsonian Institution's American History collection.
''It's like commanding anything,'' he said of his one-year mission. ``Take care of your people, take care of your job.''