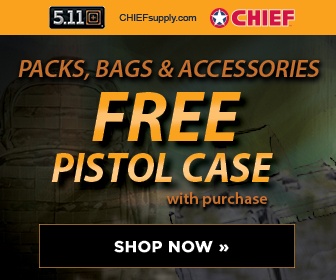 Los Angeles Times
March 11, 2008
Pg. 1
Suicide and roadside bombings come as officials assess recent success in curbing violence.

By Alexandra Zavis, Los Angeles Times Staff Writer
BAGHDAD — Five U.S. soldiers and an Iraqi civilian were killed Monday in a suicide bombing while chatting with shopkeepers in central Baghdad, part of an uptick in high-profile attacks that has rattled the capital after months of diminished violence.
Early today, the U.S. military announced that three more soldiers were killed by a roadside bomb Monday in Diyala province.
At least three more suicide bombings took place across the nation Monday, including a rare attack on a hotel in the comparatively peaceful Kurdish north that killed two people and injured 31. Such attacks are a hallmark of Sunni Arab militants loyal to Al Qaeda in Iraq, a mostly homegrown insurgent group that U.S. commanders say is led by foreigners.
U.S. officers acknowledge that some of the recent attacks have caused significant loss of life, but say it is too soon to declare a reversal of the progress seen in recent months.
U.S. Navy Rear Adm. Gregory Smith told reporters Sunday that the number of attacks remained far lower than a year ago.
"I would not look at the last few weeks as an increase or a trend," he said.
"That said, on any given day, Al Qaeda and other extremist groups are still very much disposed toward handing out violence indiscriminately. . . . We have every expectation that there will be bad days to come in the future."
A rise in violence would raise questions about U.S. plans to pull out most of the 28,500 additional troops deployed last year, bringing the force level down to about 140,000. Two brigades have left since December, and another three are scheduled to rotate out by the end of July.
Commanders here have said they will need time to assess the feasibility of additional cuts. Army Gen. David H. Petraeus, the top U.S. commander in Iraq, will present his recommendations to Congress next month.
Monday's bombing was the worst single attack on U.S. forces in the capital since June, the month that the buildup was completed.
Iraqi police said a man with explosives strapped to his waist walked up to soldiers on foot patrol in the upscale Mansour neighborhood and blew himself up. A U.S. military statement confirmed that initial reports indicated an explosives vest was used.
The blast also injured three U.S. soldiers, their Iraqi interpreter and nine other Iraqis, including a soldier and a policeman, U.S. and Iraqi officials said.
Neighborhood grocer Razaq Jawdat said the American patrol, accompanied by Iraqi troops and policemen, had stopped near his store to chat with local merchants.
"Suddenly a suicide bomber with a vest came up and blew himself up," Jawdat said from a hospital bed, where he was being treated for shrapnel wounds. "I saw with my own eyes three dead American soldiers."
It was the deadliest attack on U.S. troops in Iraq since Jan. 28, when five soldiers were killed in a roadside bombing followed by a gunfight in the northern city of Mosul. The last time that that many American troops were killed in a single incident in Baghdad was June 28, an attack that also involved a roadside bomb and gun and grenade fire.
Monday's toll of eight dead was the highest for a single day since nine were killed on Jan. 9. At least 3,983 American personnel have died since the U.S.-led invasion in March 2003, according to the independent website, icasualties.org.
U.S. commanders argue that a recent increase in the use of explosives vests is a sign of desperation among Iraqi insurgents, who are finding it increasingly difficult to drive car bombs past stepped-up U.S. and Iraqi security checkpoints, patrols and blast walls.
Iraqis continue to be the victims of most violence. In February, the government's tally of civilian casualties increased for the first time in six months. Monday's attack came four days after 68 Iraqis were killed in a double bombing in Karada, considered one of the capital's safest districts.
North of the capital, in Sulaymaniya, a suicide bomber detonated his explosives-packed car outside a hotel used by foreigners and government officials, said provincial Gov. Dana Ahmed Majeed. It was the first such attack in the city since 2005.
"It's the first time I see and feel an explosion," said a shocked Farman Sabir, who was walking past the Sulaymaniya Palace Hotel when the bomber struck.
Sabir was treated at a nearby hospital for wounds to the face and hands.
Nearby, two doctors stitched up gaping wounds in Nisreen Mohammed's legs. "God take revenge on terror and criminals!" she screamed.
The explosion shattered many of the hotel's windows and showered shrapnel onto cars. The twisted remains of the attacker's vehicle lay in the street amid pools of blood. The concrete barriers that surround the building appeared to have prevented the assailant from getting closer.
In Diyala province Monday, a woman walked up to the house of a tribal leader and told his guards that she needed help. When she was brought to see Sheik Thair Karkhi, police said, she detonated explosives hidden under her robes, killing him, his 5-year-old niece, a cousin, 24, and a guard. Three other guards were injured in the attack, police said.
At least eight suicide attacks have been carried out by women since November, including the one in Diyala. U.S. officers speculate that female bombers are being used because they raise less suspicion.
Karkhi led a group of U.S.-backed Sunni Arab fighters that has turned against Al Qaeda in Iraq and its affiliates in Kanaan, a small town 12 miles east of Baqubah.
The U.S. military credits such security groups, which it has dubbed Sons of Iraq, for helping to reduce attacks by more than 60% nationwide since June. The groups are mostly Sunni.
In Muqdadiya, Diyala's second-largest city, police fired at a suspected suicide bomber as he walked up to their checkpoint. The injured attacker detonated the explosives strapped to his waist, killing two people and injuring 20 others, police said.
Special correspondent Asso Ahmed in Sulaymaniya and special correspondents in Baghdad contributed to this report.