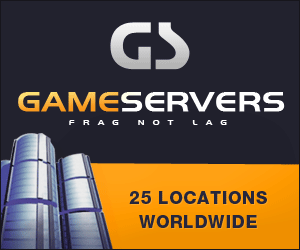 DAN GELSTON
Associated Press
PHILADELPHIA -
The Philadelphia 76ers say there is plenty of interest around the NBA in disgruntled former MVP Allen Iverson. However, the punchless Sixers, mired in an 11-game losing streak, won't part with their former leader unless they get some long-term help in return.
"We never put a timetable on this," team president Billy King told The Associated Press on Sunday night. "The only timetable I'll put on this is to make the best decision for this franchise for the long haul. We've got to be very methodical as we go through this and do our due diligence. This is not something we're going to rush into."
Iverson, inactive for six straight games, was sent home by the Sixers after he asked to be traded nearly two weeks ago. King would not say when he expected a trade for Iverson would be completed. It's a transaction that's likely to be complicated because of the nearly $60 million left on Iverson's contract and his frosty relationship with the Sixers.
King said he's received calls from all but two other teams in the league, and they're each interested in either acquiring Iverson or acting as a facilitator for a deal. King said it could take three or four teams to make a trade for Iverson and his 31.2 points per game.
"We've had some great dialogue," King said. "I think the teams out there that we're talking with know exactly what it will take to get it done. We'll keep talking. This is a process where you make a lot of conversation."
Only Memphis (5-19) has a worse record than the 5-18 Sixers, who are winless since Nov. 24th. While the Sixers weren't going to be a playoff team this season, having Iverson around might have at least helped them win a few games during their most wretched stretch since he was a rookie.
However, King stuck by the Sixers' decision to send Iverson home (with pay) while they actively shopped him.
"Once it was there and out that we were going to trade him, and he had asked to be traded, I felt it was best to keep him out and let the team focus on playing," King said. "It gives me the chance to evaluate our team as we're talking to people. What pieces would fit best to go with the pieces that we have."
The Sixers not only banished Iverson from the team, they took down his nameplate, cleaned out his locker and left his pregame highlight reel on the cutting room floor. King said he would not be pressured to make a trade, even as rumors and possible destinations swirl every hour.
"I'm going to do whatever I can to help this franchise for the long haul," King said.
Deals, he said, "just materialize as you talk and talk."
The Sixers can only hope one appears soon. Playing without their leading scorer and weary of the daily Iverson questions, they've lost 18 of their last 20 games and attendance is plummeting at the Wachovia Center.
"I do believe our guys are competing and playing hard," King said. "I think any time you take a major player that your offense is designed around out of the team, it takes a while for them to adjust."
King said he has not talked to Iverson since the bitter parting, dealing only with agent Leon Rose. And if King could say something to Iverson?
"I'd tell him I'm doing what I think is best for the franchise," King said. "I thank you for everything you've done for us and you'll always be a friend to me."