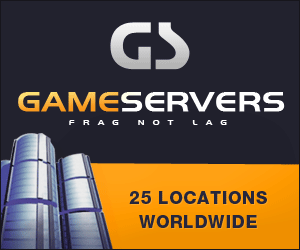 USA Today
April 24, 2008
Pg. 1
Federal contractors delinquent, GAO says

By Dennis Cauchon, USA Today
Federal contractors owe billions of dollars in unpaid taxes, a persistent problem that Congress is now moving to address.
Lack of communication between agencies lets one arm of the government pay contractors money while another arm is trying to collect taxes from them, government watchdogs say. "This is the kind of stuff that makes people mad and for good reason," says Rep. Brad Ellsworth, D-Ind., who is leading the fight to limit contracts awarded to tax delinquents.
The Government Accountability Office estimates that more than 60,000 federal contractors owe $7.7 billion in back taxes. An additional $1 billion is owed by health care providers who receive Medicare funds, the GAO says. An undetermined amount of farm subsidies, small-business loans and other benefits flow to companies that owe taxes. These taxes are part of about $300 billion in taxes that go unpaid every year, the Internal Revenue Service estimates.
One problem: Tax delinquents' names are kept from government procurement officers and the public because of privacy rules. The GAO, in two reports last year, found examples but was not permitted to identify the firms:
*The Defense Department paid more than $1 million to a company that owed nearly $10 million.
*A Justice Department security-guard contractor owed $400,000 in taxes and didn't file tax returns.
Congress is trying to crack down on contractors who legally avoid taxes by classifying workers as employees of shell companies located outside the USA. The House passed a bill April 15 outlawing the practice. The House also passed a bill to bar firms from contracts if they owe taxes. The bills are now before the Senate.
The IRS collected $48 million in back taxes last year by garnishing payments to federal contractors, says Fred Schindler, collection policy director.
Also, a regulation that took effect Tuesday requires contractors to reveal if they owe taxes. Ellsworth says contractors who don't pay taxes can bid lower than firms that do. "That's not fair," he says.
Efforts to collect contractors' unpaid taxes make sense but shouldn't be expected to produce much new revenue, says J.D. Foster, a senior fellow at the conservative Heritage Foundation.
Adam Hughes, fiscal director of OMB Watch, a liberal group that monitors spending, says efforts to insure that contractors pay up or don't get contracts are worthwhile. "It's outrageous that so many companies benefit from federal spending without doing what should come first: paying their taxes," he says.
27,000 owe $3 billion
Among businesses that hold federal contracts and are delinquent on their federal taxes are 27,000 defense contractors who owe $3 billion.
Source: Government Accountability Office