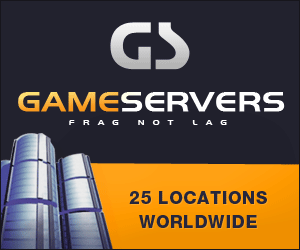 Washington Post
November 7, 2006
Pg. 1
Two probes implicate Interior Ministry staff

By Sudarsan Raghavan, Washington Post Foreign Service
BAGHDAD, Nov. 6 -- Iraq's Interior Ministry has charged 57 employees, including high-ranking officers, with human rights crimes for their roles in the torture of hundreds of detainees once jailed in a notorious eastern Baghdad prison known as Site 4, officials announced Monday.
The charges marked the first time the present Iraqi government has taken criminal action against members of its own security forces for operating torture chambers inside Interior Ministry prisons, said Brig. Gen. Abdul-Karim Khalaf, a ministry spokesman.
Sunni Arab detainees and human rights groups have long alleged that members of the ministry's police force, made up mostly of Shiite Muslims, took revenge on Sunni captives through beatings and other brutal methods. For months, Shiite officials have said such accusations are exaggerations, branding them attempts by Sunnis to discredit the Shiite-led government.
But on Monday, senior Interior Ministry officials acknowledged there was clear evidence of such abuses, following a probe by three separate investigative committees that lasted 2 1/2 months.
A U.N. human rights report reached a similar conclusion in the summer, after Iraqi and U.S. officials uncovered the torture during a visit to Site 4 in May. More than 1,400 detainees at Site 4 were held in "overcrowded, unsafe, and unhealthy conditions" and "suffered systematic physical and psychological abuse" by Interior Ministry officials, the report said. Investigators also took photos that "documented lesions resulting from torture as well as equipment used for this purpose."
"Whoever abuses power and authority will be held accountable, regardless of their position or background," Interior Minister Jawad al-Bolani told reporters in an opulent room in one of Saddam Hussein's former palaces. "This is giving a lesson for those in our ministry who may want to violate the law."
The action was the latest move in a series of recent Interior Ministry crackdowns on the police forces it runs. The Iraqi government is engaged in an intense struggle to bring under control sectarian reprisal killings, death squads and criminal gangs.
U.S. pressure is also growing to get rid of militias and death squads that are widely believed to have infiltrated Iraq's security forces. U.S. officials said they have warned the Iraqi government that U.S. law bars financially backing any foreign security force that violates human rights with impunity.
In recent months, Bolani has fired more than 3,000 employees. In early October, the ministry suspended an entire police brigade on the suspicion that its members could be linked to Shiite death squads. Two weeks later, the ministry removed two of its highest-ranking police generals, who led its special police commandos and its public order brigade, both widely known to be infiltrated by Shiite militias.
Khalaf said one of the generals had played a role in the Site 4 abuses and "was disciplined within the military's legal system." The U.N. report said the Site 4 prison was holding detainees who were previously held by the public order brigade and the Wolf Brigade, a special Interior Ministry police commando unit.
Khalaf declined to name the commander, saying the names of all the accused would be released after they faced a criminal trial. In all, the investigating committees indicted 20 commissioned officers, 20 noncommissioned officers and 17 policemen and civilians. They were dismissed from their jobs and served with arrest warrants, Khalaf said. They could receive jail sentences.
"If the officer carried out the torture with his own hands, or supervised it, or it occurred while he was in command, it's all the same thing," Khalaf said.
On Monday, both U.N. and U.S. officials described the criminal charges as a positive development for efforts to bring order and the rule of law to Iraq. "The fact there seems to be action on Site 4 is a step in the right direction," said Gianni Magazzeni, chief of the U.N. human rights office for Iraq, which published the report. "It's an indication that the minister is taking seriously his responsibility and acting accountable."
"This is one step of many he needs to take in this direction," said Army Maj. Gerald Ostlund, a U.S. military spokesman who focuses on issues concerning Iraq's security forces, referring to the minister.
Magazzeni said he hoped the Site 4 action would spur closer scrutiny of atrocities that unfolded in another Interior Ministry facility in the Baghdad neighborhood of Jadriyah in November last year. U.S. soldiers entered an underground bunker there and found a clandestine torture center where scores of Sunni men were held for months. Many were beaten, starved and then killed by their Shiite captors.
A report on Jadriyah was delivered to Iraq's government, but its findings have never been publicly released nor its perpetrators forced to face justice. "That would be another way to help reduce the feeling of impunity," Magazzeni said.
It remains to be seen whether Bolani, a Shiite and an engineer by training, can take on senior figures in his ministry who are suspected of links to Shiite militias. Many are left from the days of his predecessor, Bayan Jabr, who many Sunnis allege turned the ministry into his own Shiite fiefdom and a haven for the militias.
Bolani has no political affiliations, a quality that made him attractive as a replacement for Jabr. But this very independence means he has less clout in getting rid of politically connected co-workers inside the ministry.
"That's part of his challenge," Ostlund said. "You fire somebody from the government here, what have you turned them into? What have they become the day after? Sometime it is better to keep your enemies closer than your friends."
On Monday, Bolani spoke cautiously. Asked if any of the 57 alleged offenders were members of Shiite militias, he said that "no reference to militias came up during the investigation."
Khalaf, the spokesman, was also cautious when asked if the ministry would go after Jabr, now Iraq's finance minister and alleged by human rights groups to have been aware of the torture unfolding in Site 4 and other ministry prisons.
"This is not true," Khalaf said of the allegation. "No minister would allow such violations if he knew, because the Interior Minister is for all of Iraq's people."