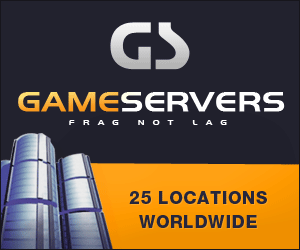 Arizona Republic (Phoenix)
March 23, 2008 By Betsey Bruner, Arizona Daily Sun
FLAGSTAFF - The room is jammed full of symbolic keepsakes, including a green Miss Junior High Indian Princess crown, mounted caribou antlers sent from Alaska, three woven "burden baskets" from the Apache people and a big brown stuffed Teddy bear.
The memorial room in the home of Terry and Priscilla "Percy" Piestewa is kept locked, and no photographs are allowed. In this sanctuary, the Piestewas and their two grandchildren, Brandon, 9, and Carla, 8, pay tribute to the memory of Lori, the daughter and mother they loved so well.
Army Spc. Lori Ann Piestewa, 23, was killed March 23, 2003, in an ambush in Nasiriyah in the first days of the invasion of Iraq by U.S. forces and their allies.
"Papa" and "Grandma," as the children call them, have been caring for Brandon and Carla since the death of their mother.
"There'll be times when they'll miss their mother," said Terry, 64, who is Hopi and was born in Winslow. "Percy takes them into the memorial room. She'll talk to them about their mother, and they'll feel better about their mother. It's kind of like a healing place to us."
Lori, a member of the Hopi tribe, was the first American Indian woman to die in combat while serving in the U.S. military.
Reminders of Lori's service are everywhere in the special room, included a large wall replica of the badge of the 507th Maintenance Company, in which she served in supply for two years, keeping track of missile parts and other equipment.
"It's just so honoring and humbling, all the tribes in our country who have recognized Lori," her father said. "They claim her as one of their own."
A glass cabinet holds three triangular folded American flags, Purple Heart and Iraq War medals and, perhaps most poignant, a leather wallet with her Army photo, removed from her body before it was hastily buried outside a Nasiriyah civilian hospital after her death from head wounds.
Now one of the most celebrated soldiers among Arizona war casualties, with both a Phoenix mountain peak and a freeway renamed in her honor, her parents said their daughter didn't like attention.
"She didn't like being recognized out in the public," said Percy, who just turned 60 and has raised three other children with Terry, her husband of 40 years.
"We're like that, too," Terry added. "She's kind of put us out in the limelight."
The memorial room was initially decorated in April 2005 by volunteers with the ABC program
Extreme Makeover: Home Edition
after the 6,559-square-foot home was built in five days for the family and given to them.
The Piestewas left their doublewide trailer in Tuba City to live with a dramatic view of the San Francisco Peaks on the eastern side of Flagstaff.
"We miss being on the reservation, but we also feel comfortable here, because we have a lot of friends," said Percy, who is of Mexican ancestry and was born in Flagstaff. "People have been kind and sensitive."
The family visits the reservation for special occasions and regularly puts flowers on Lori's unmarked grave there.
The Piestewas were nominated for the new home by Lori's best friend, Jessica Lynch, who was seriously injured and captured during the ambush. Her dramatic rescue led to the discovery of the graves of Lori and other members of her company.
Lynch is now married and lives in West Virginia. She has a 1-year-old daughter, Dakota Ann - the Indian word for friend combined with Lori's middle name. She visits Arizona each year on the anniversary of her friend's death.
The Piestewas said they worry that public support for troops in Iraq may be fading.
"We hope all our people come home," Terry said. "As many as they can get home, we'd be very happy. It's hard for families whose loved ones don't come home."
They also have no antipathy for the Iraqi people.
"Everybody has good people and bad people," Percy said. "You can't criticize the good people for the bad people. ... We should all be brothers and sisters, but it doesn't work out that way."