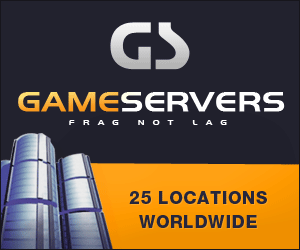 Los Angeles Times
April 18, 2007
The blast is the deadliest targeting such staff since the Taliban's fall in 2001.
By Shafiq Ahmad Saidi and Laura King, Special to The Times
KABUL, AFGHANISTAN — Insurgents on Tuesday blasted a U.N. convoy with a roadside bomb in the volatile southern city of Kandahar, killing five support workers and stirring fears that violence will further erode struggling aid efforts across Afghanistan.
It was the deadliest attack aimed at United Nations staff members in the country since the fall of the fundamentalist Taliban regime in late 2001, world organization officials said.
Meanwhile, militants targeted Afghan security forces for the third straight day, with dozens of Taliban fighters staging a series of coordinated strikes on police posts less than 50 miles from Kabul, the capital. Details of the fighting were sketchy, but as many as 10 insurgents were reported killed, and several police officers were wounded.
Killed in the Kandahar explosion were four Nepalese contract workers and an Afghan driver working for the U.N.'s Office of Project Services, a logistics and support agency.
The bomb, apparently detonated by remote control, went off as the four-vehicle convoy was making its way through the city, a former Taliban stronghold that is considered extremely dangerous despite the presence of thousands of coalition troops at an air base just outside Kandahar.
The powerful explosion charred a gray sport-utility vehicle, blowing off its doors and leaving a large, smoking crater in the road.
'Everything takes longer'
"The insecurity in Afghanistan does make the job we have much more difficult," Adrian Edwards, the chief U.N. spokesman in Afghanistan, said by telephone from Kabul. "Everything takes longer and is that much harder."
Although most U.N. employees work out of heavily guarded compounds in Kabul, staffers with a dozen agencies carry out fieldwork in concert with local aid groups. The slow pace of development and rebuilding over the last five years has been a source of great disappointment to many Afghans and has damaged the standing of President Hamid Karzai's government.
The U.N. condemned the attack as a violation of international law and said it would pursue "full accountability" of those responsible. In New York, Secretary-General Ban Ki-moon condemned "such despicable acts of violence against civilians."
Officials at the world body declined to say how many staff members were in the convoy.
The bombing was the latest reminder that humanitarian aid workers are a favored target of the insurgents. Two French aid workers and three Afghan support staffers were kidnapped this month, and their abductors released a videotape of them pleading for their lives. The workers said they would be beheaded if their captors' demands were not met.
Late Monday, a Danish aid organization's compound in the eastern province of Laghman came under attack by insurgents, and an Afghan driver for the group was injured. Police and villagers rushed to help fend off the militants, who were armed with rocket-propelled grenades and rifles.
Some Taliban commanders have said they consider all Westerners, whether troops or aid workers, and the Afghans who assist them as legitimate targets. Human rights groups have repeatedly described assaults on civilians, including relief workers, as war crimes.
In Kapisa province, northeast of Kabul, insurgent attacks on police posts continued a pattern of pinpointed assaults against Afghan security forces. Nine police officers were killed in a suicide bombing Monday in the northern city of Kunduz, and seven others, plus a civilian, died in a suicide attack Sunday in the eastern city of Khowst.
The latest fighting in Kapisa, an area that has seen relatively little violence of late, lasted for hours and involved several separate but coordinated attacks, the provincial government said.
Student deaths
Also Tuesday, four schoolchildren were killed and five wounded in an explosion outside their school compound in the western city of Herat. Authorities initially believed it was an attack but later said it appeared to have been an accident involving unexploded ordnance.
Thousands of Afghans have been killed or maimed by land mines and munitions left over from decades of fighting.
Special correspondent Saidi reported from Kabul and Times staff writer King from Istanbul, Turkey. Staff writer Maggie Farley at the United Nations contributed to this report.