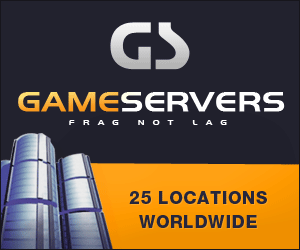 Associated Press
Nate Clements entered the NFL's free agency period seeking a big contract and a team that had realistic postseason plans. Check, and check. The San Francisco 49ers satisfied Clements' desires, signing the star cornerback Friday to an eight-year, $80 million contract - believed to be the richest deal for a defensive back in NFL history.
Clements said the 49ers "not only showed the most interest, but I felt that they were moving in the right direction."
Terms of the deal for Clements, considered one of the top prizes in free agency, were confirmed by a person familiar with the negotiations. The person spoke to The Associated Press on the condition of anonymity because contract terms aren't usually released by NFL teams.
"This is Year Seven for me, and I've never even had a taste of the playoffs," said the 27-year-old Clements, who spent his first six NFL seasons with Buffalo. "I'm a competitor by nature, and I just want to get a taste at that next level."
The 49ers made the biggest news on the first day of free agency in the NFL, also signing former Philadelphia safety Michael Lewis to a six-year deal.
The Washington Redskins were also aggressive Friday, wooing and then signing London Fletcher to fill a big spot at middle linebacker.
As they've done in past years, Daniel Snyder and his underlings were ready to make a big early splash, albeit in a market in which teams have cash to spend but few - if any - impact players on which to spend it.
Fletcher agreed to a five-year, $25 million contract with the Redskins, capping another busy day of free agency for one of the NFL's top-spending teams.
The agreement, which includes a $10.5 million signing bonus, came as Fletcher and cornerback Fred Smoot were treated to a Washington Wizards game, part of a courtship by a Redskins team that went 5-11 and needs to repair the worst defense in the NFC.
The Redskins were also close to finalizing a deal with Smoot, who played four seasons with Washington before leaving in 2005 to sign with Minnesota.
"We're working on it now, as we speak," Smoot told The Associated Press. "I think something's going to get done."
Washington also re-signed safety Vernon Fox, and gave multiyear contract extensions to guard Randy Thomas and fullback Mike Sellers.
Indianapolis also made some big moves, releasing receiver Brandon Stokley and defensive tackle Montae Reagor - two players who until they were hurt were integral parts of the team that won the Super Bowl. Stokley ruptured his right Achilles' tendon in December and Reagor incurred facial injuries in an auto accident on the way to a game.
The cuts were for cap purposes: Stokley was due a roster bonus of $500,000 and Reagor $1 million.
New England released 32-year-old Corey Dillon at the same time it was re-signing fullback Heath Evans. Dillon, who split time last season with rookie Laurence Maroney, had said earlier this week he would ask for his release.
Denver's Jake Plummer was reportedly on the way to Tampa Bay for a fourth-round draft pick. But the NFL Network and other media outlets reported that he had decided to retire rather than accept the trade. Neither Plummer nor his agent, David Dunn, returned calls from The Associated Press.
Another quarterback, Jeff Garcia, was contacted by Oakland, which would like him to return to the Bay Area, where he grew up and played with San Francisco. But the highly sought quarterback plans to talk to other teams before deciding where to sign for next year.
The Lions and Broncos made official a deal disclosed Thursday that sent cornerback Dre' Bly to Denver for offensive tackle George Foster and running back Tatum Bell. Detroit got a fifth-round draft pick and gave Denver a sixth-rounder in the trade.
Detroit also traded defensive end James Hall to St. Louis for a fifth-round draft pick.
It was a big day for offensive linemen, especially in Buffalo.
The Bills completed a triple play, signing guard Derrick Dockery, tackle Langston Walker and journeyman lineman Jason Whittle.
Cleveland agreed to contract terms with free-agent offensive lineman Eric Steinbach on a seven-year, $49.5 million contract, a person with knowledge of the negotiations told The Associated Press.
The versatile Steinbach, who played the past four seasons for Cincinnati, will sign the contract once he passes a physical, said the person within the NFL who asked to remain anonymous because the signing hasn't been finalized.
Jacksonville signed offensive tackle Tony Pashos, who started for Baltimore last season. Pashos will start at right tackle for the Jaguars, who also re-signed kicker Josh Scobee.
Tampa Bay re-signed cornerbacks Philip Buchanon and Torrie Cox, and also signed former Broncos linebacker Patrick Chukwurah. Philadelphia re-signed defensive end Juqua Thomas, while Cincinnati re-signed backup running back Kenny Watson.
Atlanta released linebackers Ike Reese and Edgerton Hartwell, and signed former Ravens fullback Ovie Mughelli.
The New York Jets, as expected, released quarterback Patrick Ramsey, a one-time first-round pick of Washington. Ramsey was expendable behind Chad Pennington and second-year man Kellen Clemens.
The Bills are seeking offers in a bid to trade Pro Bowl linebacker Takeo Spikes. If a trade can't be completed, Buffalo would consider releasing Spikes, a person familiar with the discussions told The Associated Press.