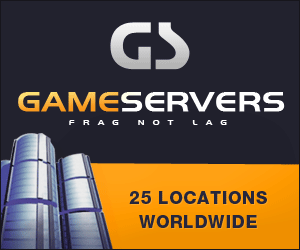 http://www.newscientist.com/article.ns?id=dn8371
Expert says bird flu has killed 300 people in China
A respected Japanese scientist, who works with the World Health Organization, says 300 people have died of H5N1 bird flu in China, including seven cases caused by human-to-human transmission.
He says he was given the information in confidence by Chinese colleagues who have been threatened with arrest if they disclosed the extent of the problem.
The allegations, which he revealed at a meeting in Germany, contrast sharply with China's official position. It reports three confirmed cases of H5N1 in people: a boy in Hunan province who recovered, and two women who died in Anhui province, the latest of which was announced on Thursday. There may be another probable case in Hunan.
But Masato Tashiro, head of virology at Tokyo's National Institute of Infectious Disease – a WHO-collaborating centre for bird flu – told the meeting of virologists in Marburg, Germany, on 19 November that "we have been systematically deceived". His comments were reported in the German newspaper Frankfurter Allgemeine Zeitung.
He told the stunned meeting, called to mark the retirement of a senior German virologist, that there have been "several dozen" outbreaks in people, 300 confirmed deaths and 3000 people placed in isolation with suspected cases.
Severe restrictions
Tashiro could not be reached for comment today. The newspaper reported that he said the numbers came from sources he trusted, while he was in Hunan province for the WHO, working with Chinese investigators on the recent H5N1 outbreak there.
He said five Chinese medical personnel had been arrested for trying to report these cases, according to the paper. China enforced severe restrictions on the investigation and reporting of suspected cases of bird flu in June 2005.
"These rumours have been investigated, and we've been told by the Chinese Ministry of Health that there's no foundation to them," Dick Thompson, a spokesman for the World Health Organization, told New Scientist.
Emergency workers
Virologists consider the relative absence of human cases of bird flu in China unusual, given its widespread infection in birds. China has reported poultry outbreaks in twenty counties all across the country since mid-October, the latest being on Thursday.
The WHO told the official Chinese news agency Xinhua last week that the virus causing the outbreak in Hunan is the same as the one in Vietnam and Thailand, where H5N1 has caused 113 confirmed human cases and 55 deaths so far.
There are other unconfirmed reports of human cases in China. Boxun News, an independent Chinese website, reported this week that 77 workers brought in to help control rampant H5N1 outbreaks in poultry in Liaoning province in November have died of the virus, listing 14 names.
Boxun reported the extent of the outbreak in wild birds at Qinghai Lake in central China in May, and alleged then that 120 people had been put in stringent hospital isolation in a nearby town, possibly with bird flu.