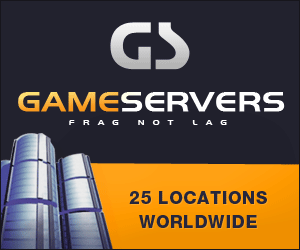 San Francisco Chronicle
March 4, 2008
Pg. B3
Suit claims VA care insufficient to help returning troops
By John Koopman, Chronicle Staff Writer
The nation's foremost authority on post-traumatic stress disorder testified in federal court Monday that up to 30 percent of combat veterans of Iraq and Afghanistan are likely to be diagnosed with the ailment and that the Veteran's Health Administration is not doing enough to help them.
Dr. Arthur Blank, a psychiatrist who has worked with troops and veterans with PTSD since 1965, said the disorder is treatable, but it requires a "human connection" with a therapist, and that's something the VA is ill-prepared to support.
"With hope and with help, recovery is possible," he said.
Dr. Blank testified at a hearing in connection with a lawsuit brought by veterans advocacy groups against the VA, claiming that the federal government's health care system for troops returning from Iraq and Afghanistan illegally denies care and benefits.
The plaintiffs, Veterans for Common Sense and Veterans United for Truth, are seeking to make the case a class action on behalf of 320,000 to 800,000 veterans or their survivors. The hearing Monday concerned a request by the veterans groups that the judge issue a preliminary injunction ordering the VA to provide immediate mental health treatment for veterans who suffer from stress disorders and are at risk of suicide.
In opening statements, an attorney for the veterans groups, Gordon Erspamer, offered a litany of problems with the VA, from long waits at outreach centers to a scarcity of medical facilities in rural states, especially in the West.
District Judge Samuel Conti said he was a little unclear as to what he is legally able to order in this case.
"We have a lot of strictures from Congress that give me very limited jurisdiction in this case," he told attorneys for both sides. "You might need to tell me exactly what you think I can do. It's like walking through a minefield."
Daniel Bensing, an attorney for the VA, said the plaintiffs are asking the court to determine how best to care for veterans.
"That's the fundamental disconnect we have with the plaintiffs," he said. "They say the VA is systematically violating the law and providing poor care."
But that claim is not supported by numbers, he said. The government has increased the VA's funding from $3.2 billion to $3.5 billion, and the agency has hired 3,600 outreach health professionals to help with the influx of veterans from Iraq and Afghanistan.
The suit claims the government's failure to provide timely treatment is contributing to an epidemic of suicides among returning soldiers.
Blank said suicide is often the result of post-traumatic stress that is untreated, or poorly treated. He said combat veterans are about twice as likely to commit suicide as the general population.
"Timing is of the essence," Blank said. "It's important to respond early."
Attorneys for the government argued that Blank has not worked with the VA for more than 10 years and is ill-equipped to comment on what services the VA provides its patients.
Dr. Gerald Cross, principal deputy undersecretary for health at the Veterans Health Administration, agreed that veterans who are suicidal, or suffer from PTSD, need prompt help, but said that the VA centers around the country do a good job of identifying those veterans and getting them help.
Cross said there has been no comprehensive study done by the VA on suicides by combat veterans, but one is in the works and has been submitted to the New England Journal of Medicine for review. That study should be published soon, he said. CBS News conducted its own study of suicide rates among veterans nationally, and the study showed that in 2005 approximately 120 veterans committed suicide each week of that year. Cross said CBS declined to give the VA the data it collected for its story.
The hearing will continue at the federal courthouse in San Francisco throughout the week.